A trip to Yandang Mountain Geological Park, China
While I was visiting my parents in China this year, mom and I went to Yandang Mountain Geological Park for vacation. Yandang is located in Zhejiang Province, China, and is about, by train, 5 hours away from my hometown Zhenjiang. We spent three days there. It was rainy but not too bad.
Visiting Yandang was more or less a random idea when I searched for interesting places nearby. Dad was too busy, so I planned to take mom out for a vacation every year. Last year we climbed the Huang Mountain, which was too exhausting for my mom who was over 50. I had been hoping the Yandang mountain would be more relaxing, and it was. Most places were accessible by bus in the park plus a bit of hiking and climbing.
The Yandang mountain is a volcano in the Mesozoic volcanic zone in eastern China. Massive rhyolitic magma erupted somewhat 120 million years ago and formed the mountains.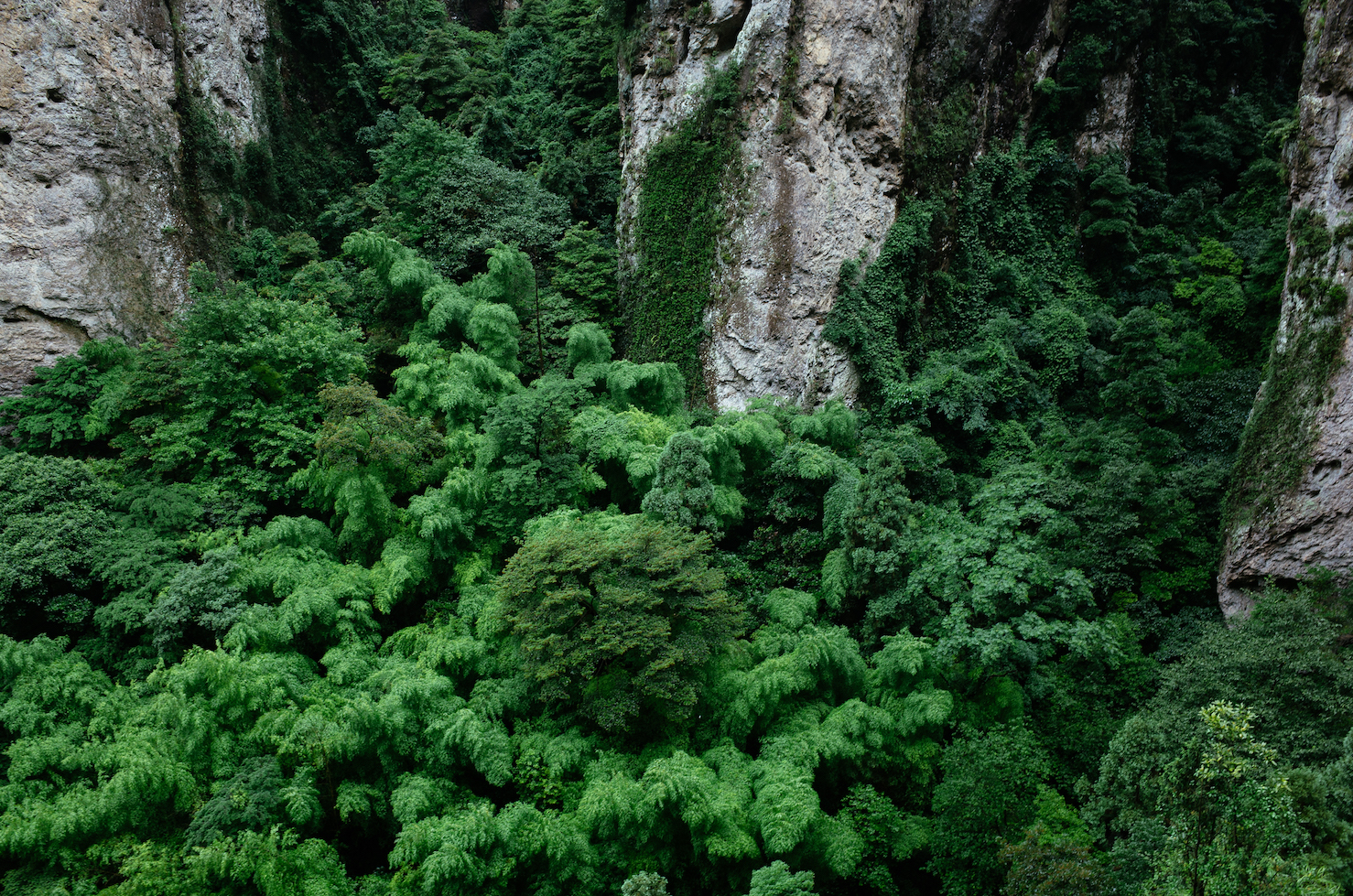 Forest in the valley. Fresh after the rain.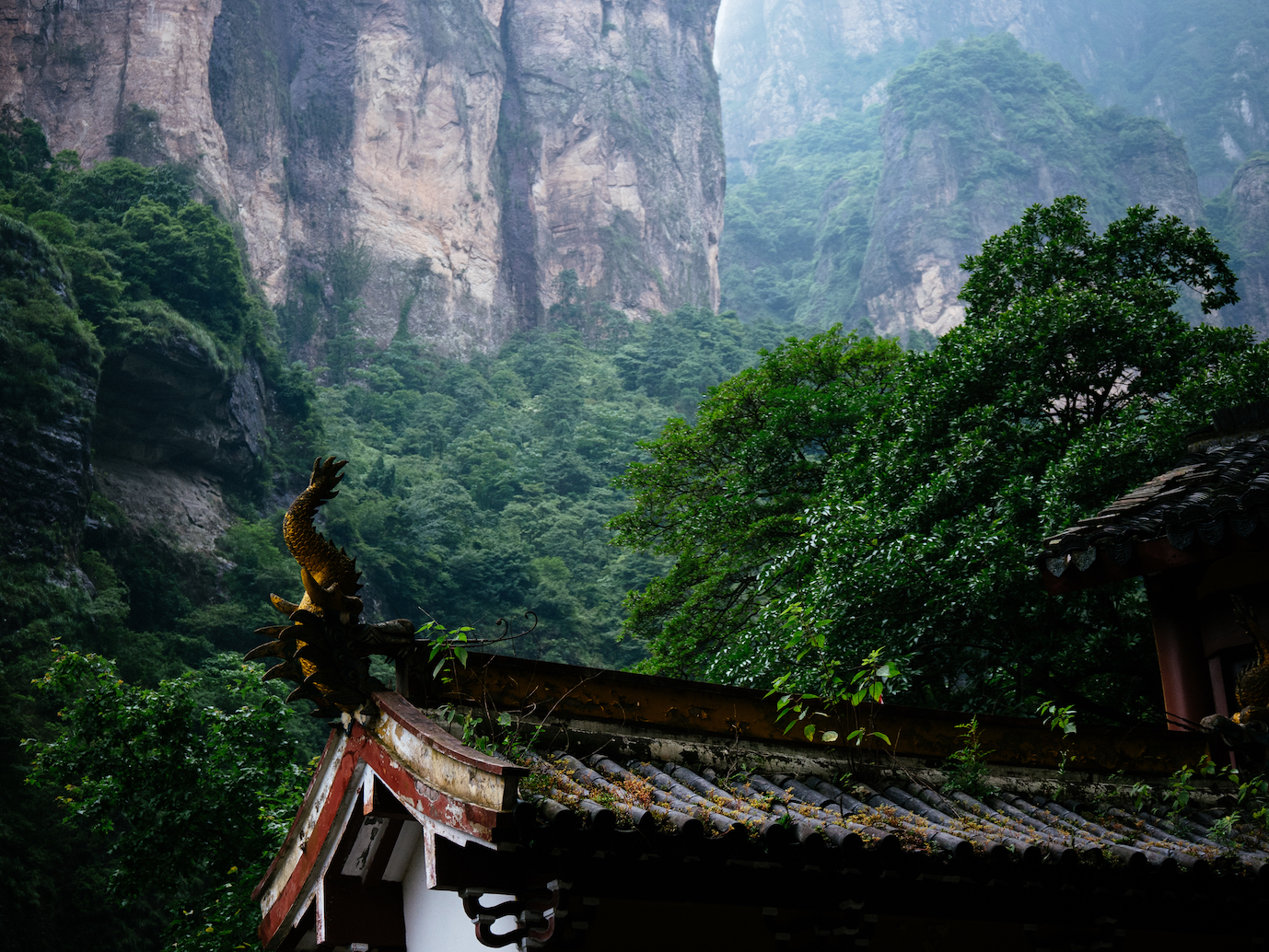 The roof of a temple in the mountains. There are quite a few old temples in the Yandang mountain, many of which were build in caves centries ago.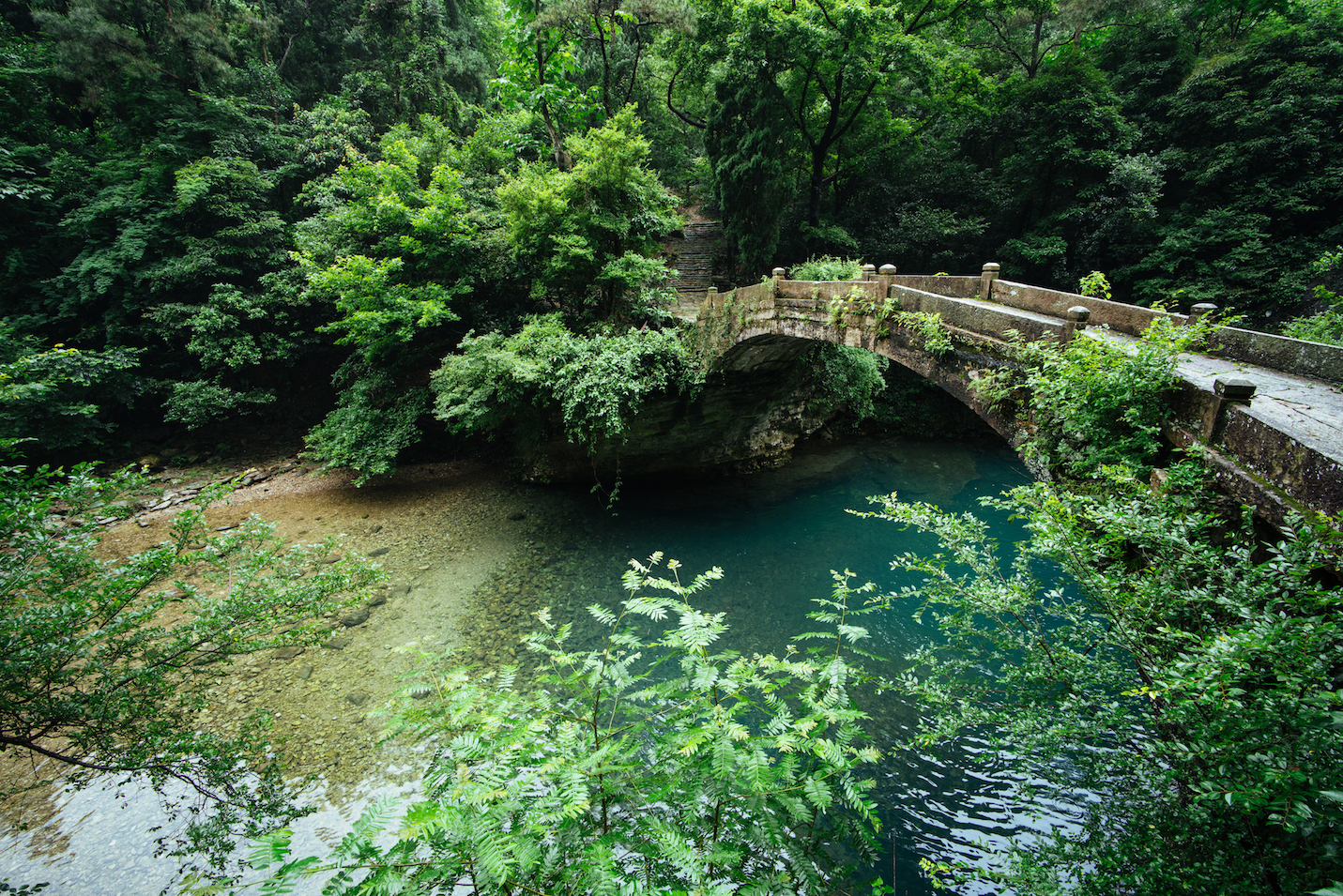 A stone bridge over a creek.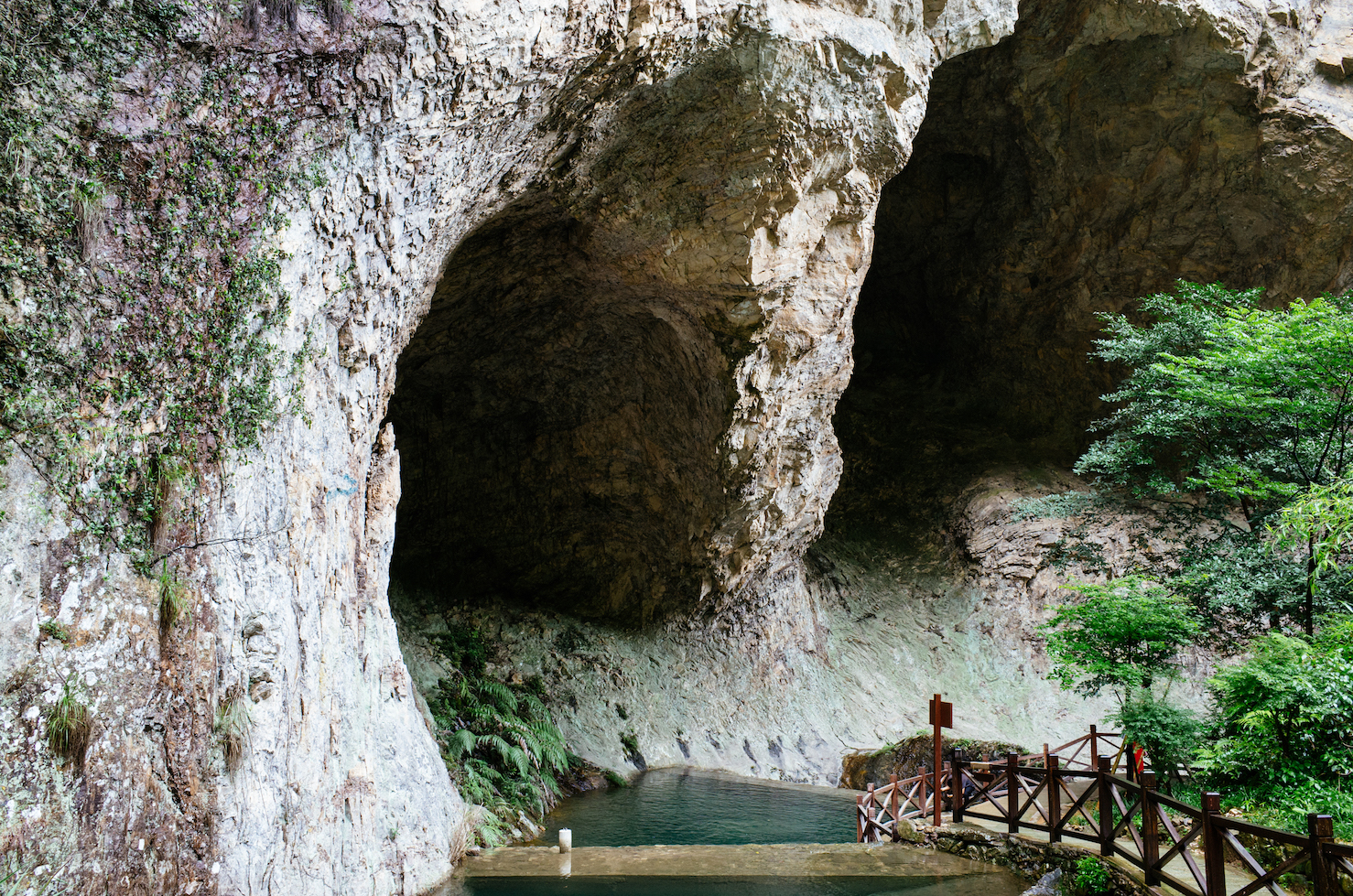 Twin caves formed by collapsing from beneath.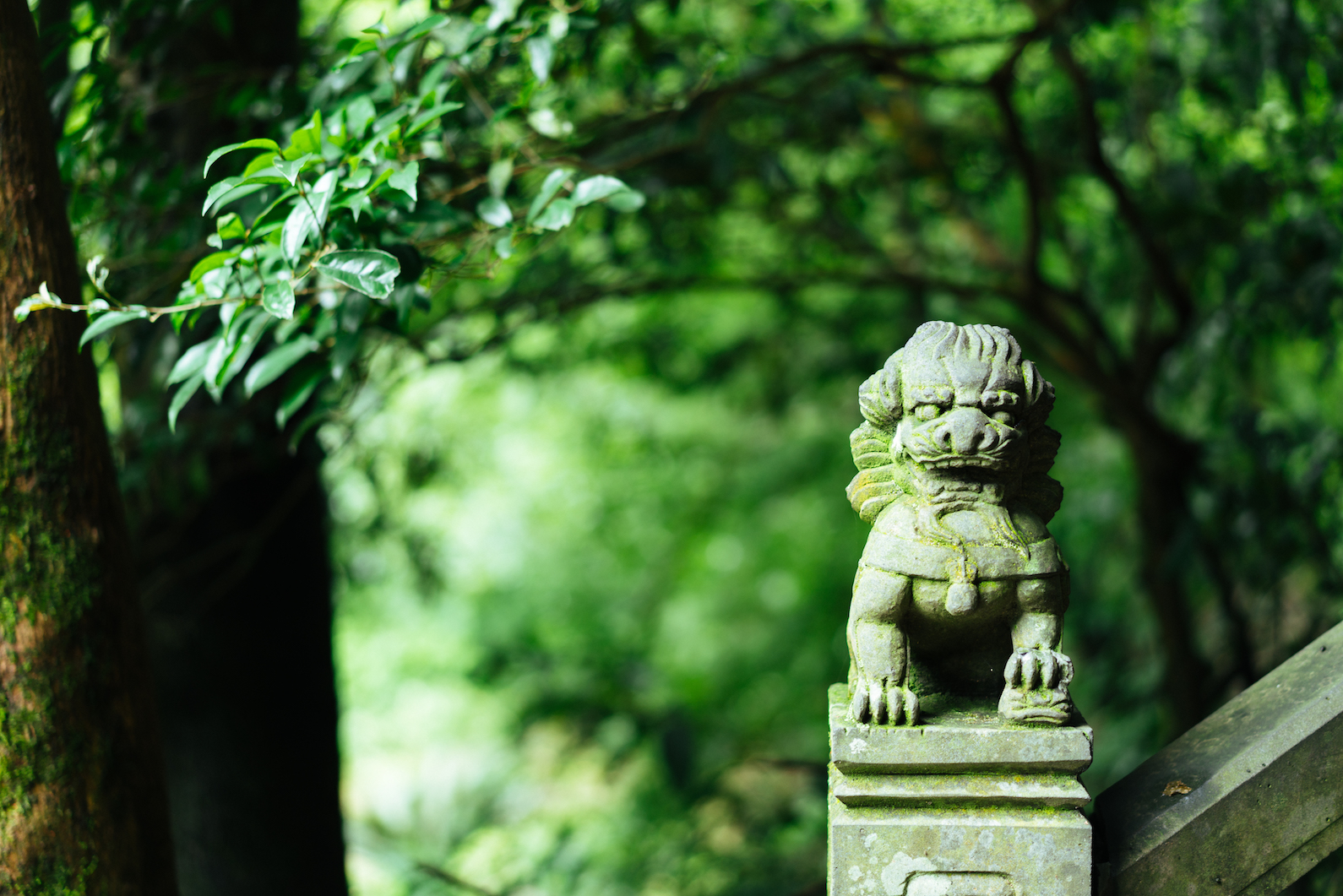 A stone lion.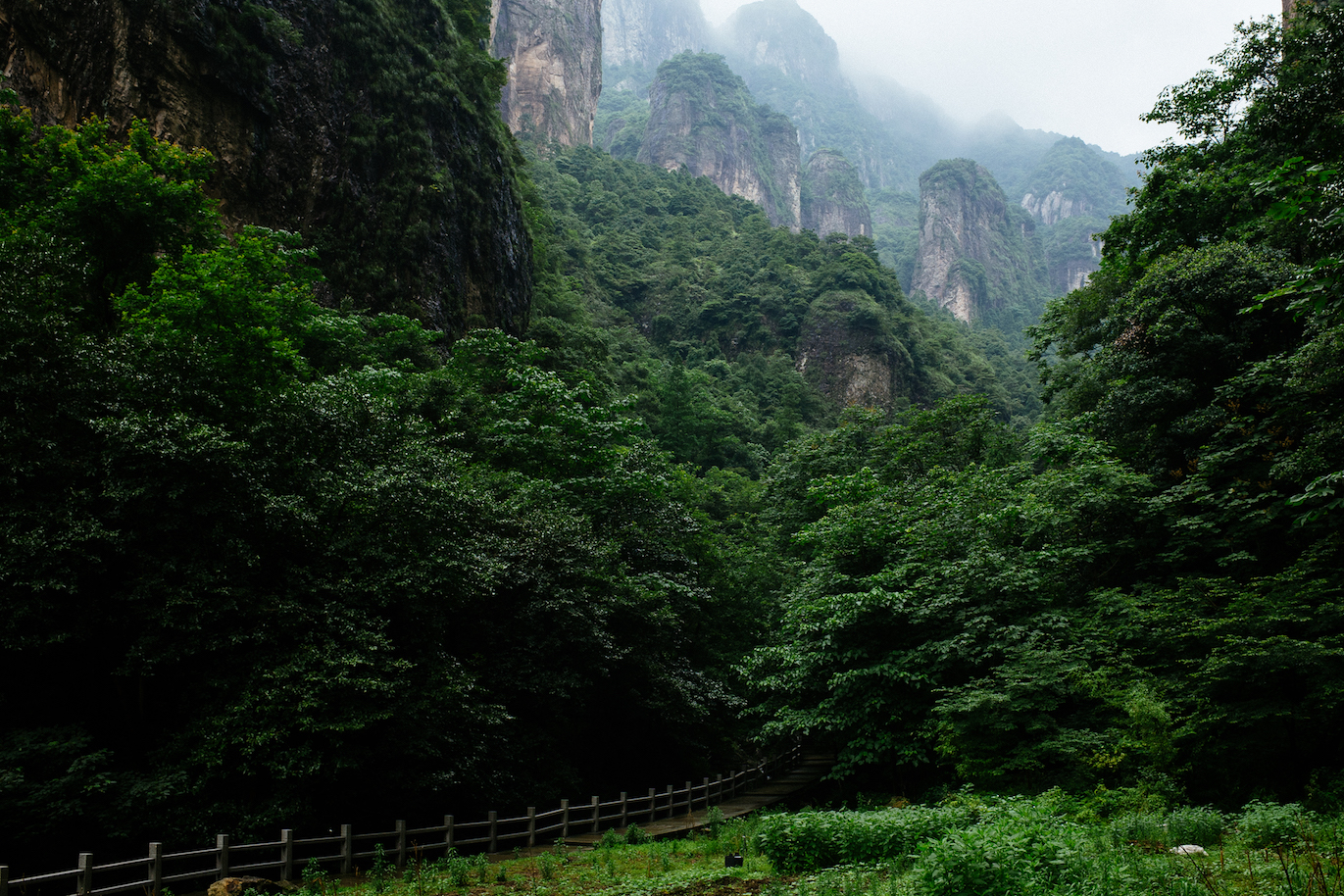 A trail into the forest in Lingfeng Park.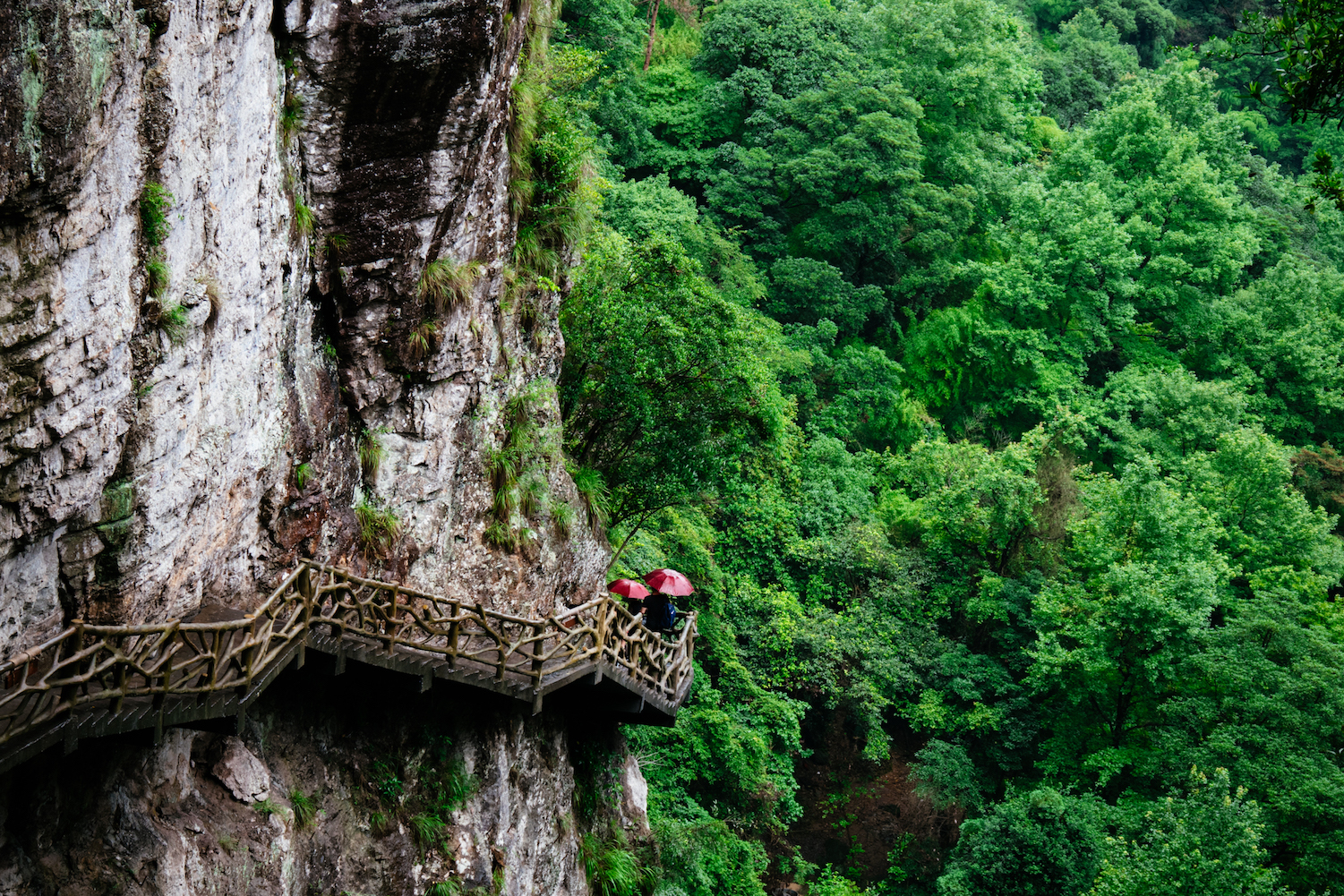 A trail built on cliff! I wonder how they made it…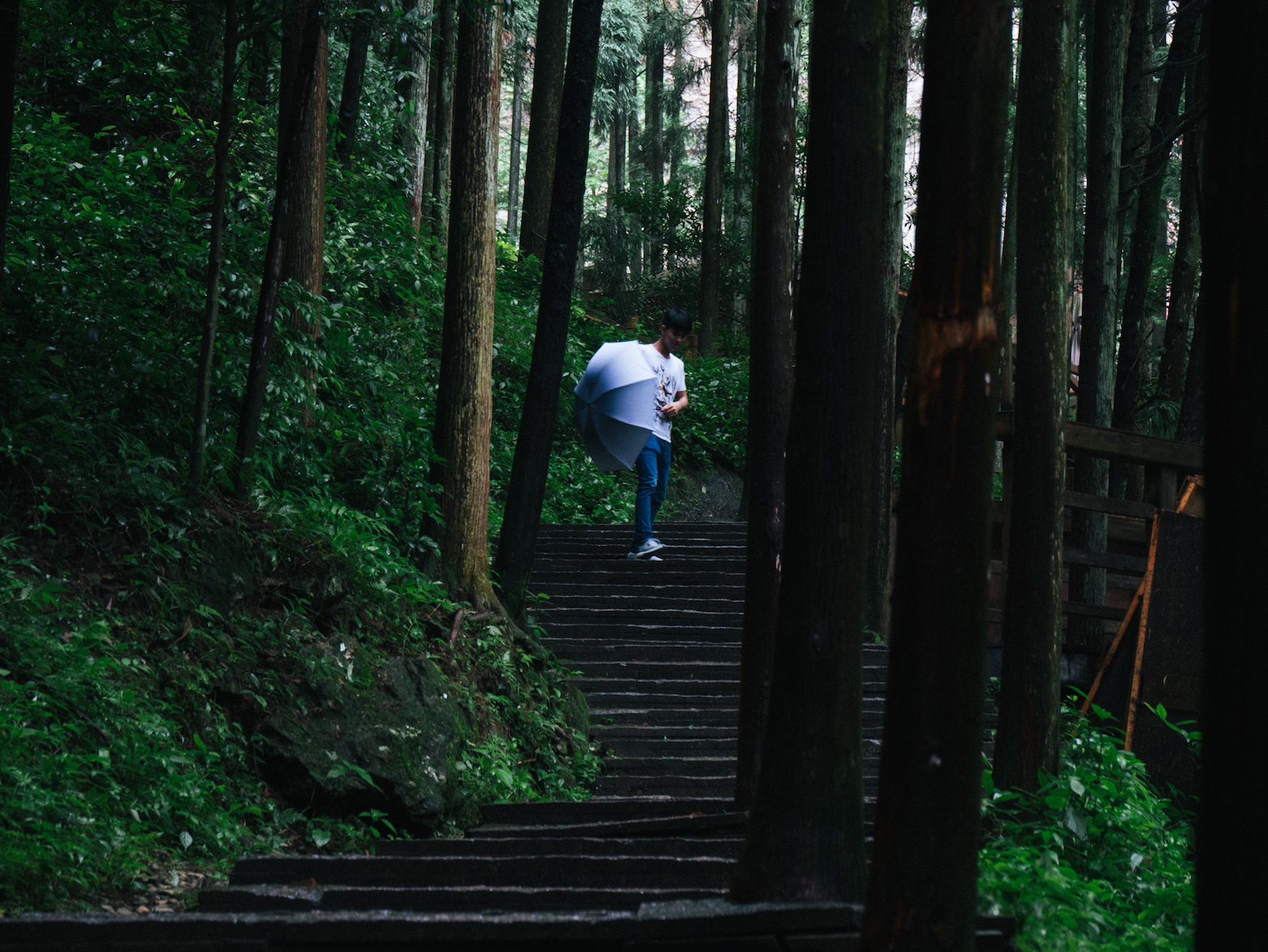 In the forest in Lingyan Park.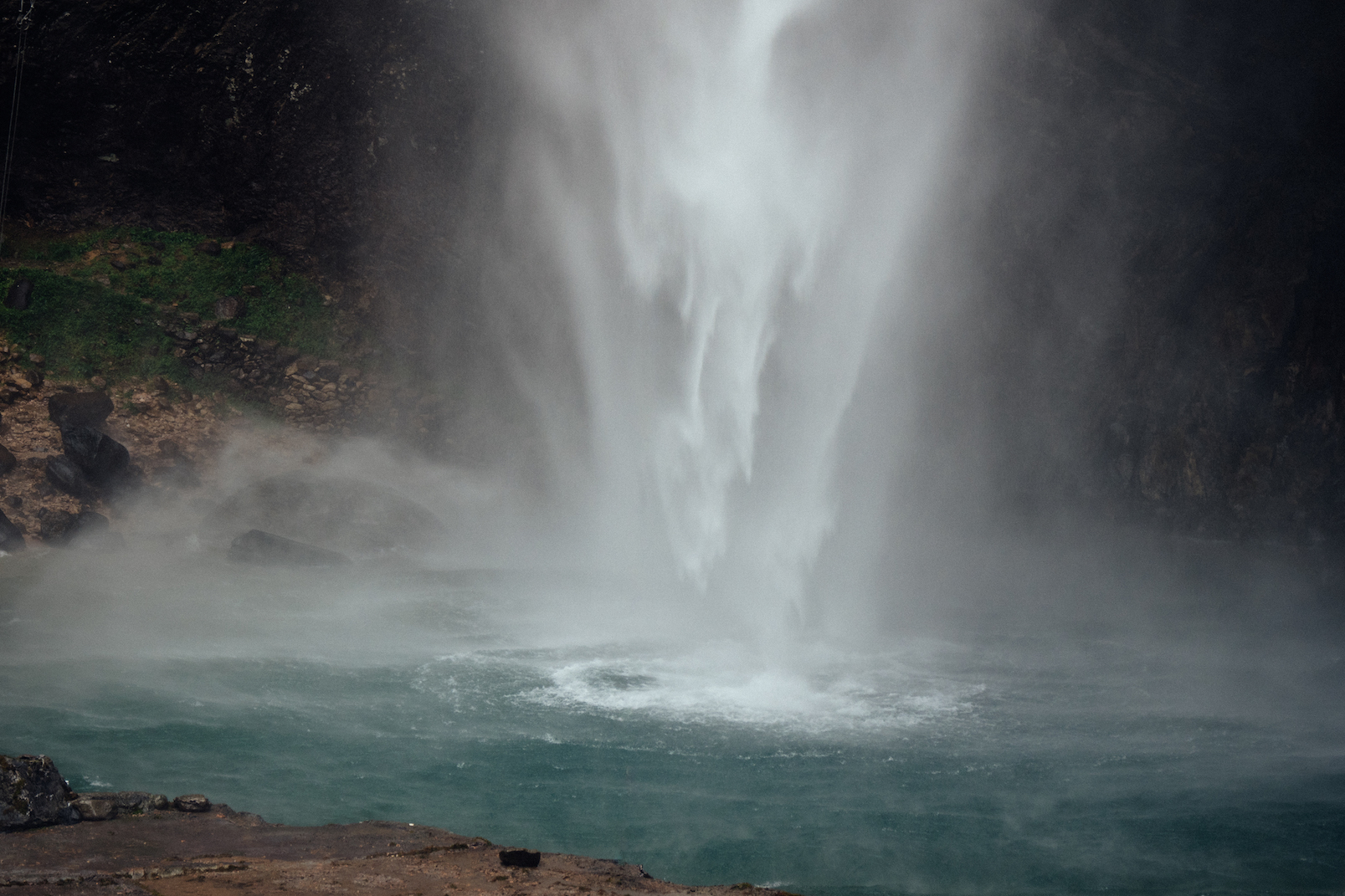 The Dalongqiu fall, the highest waterfall in China (197 m).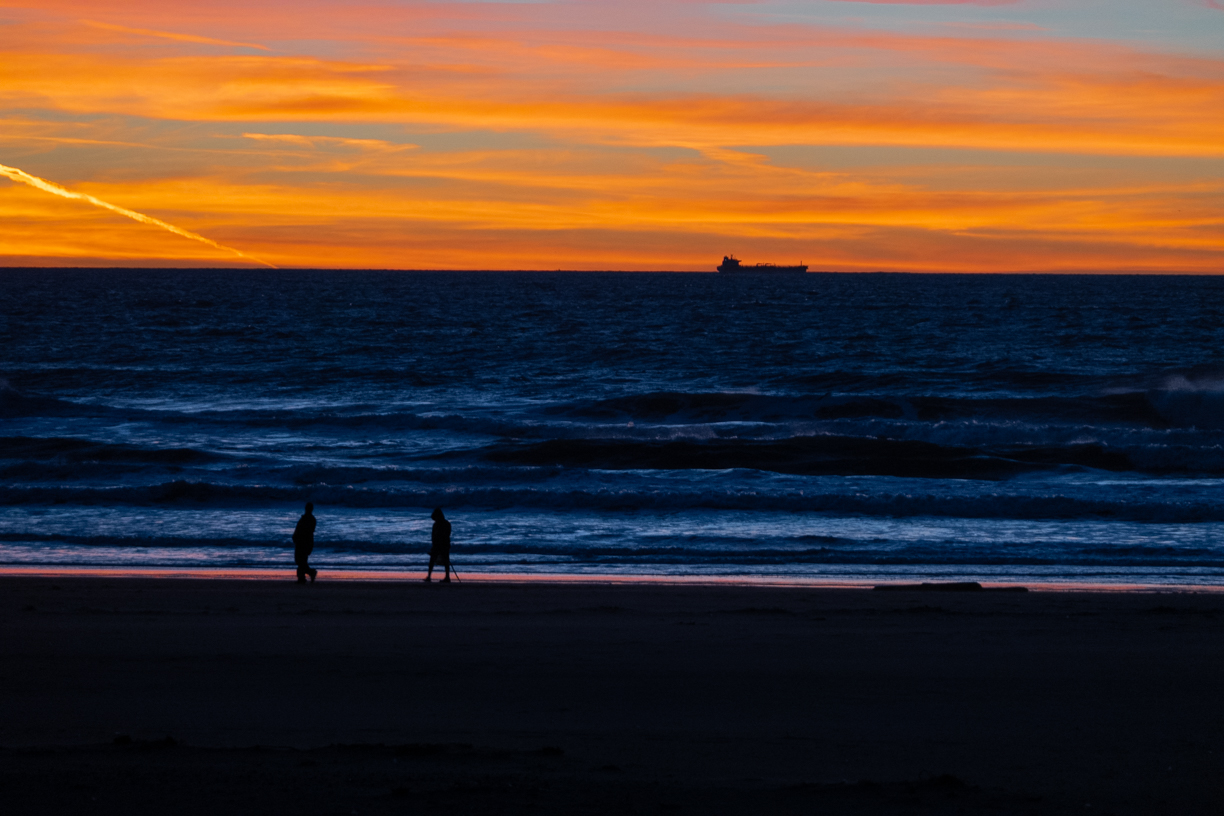 An old man meditating in the Guanyin cave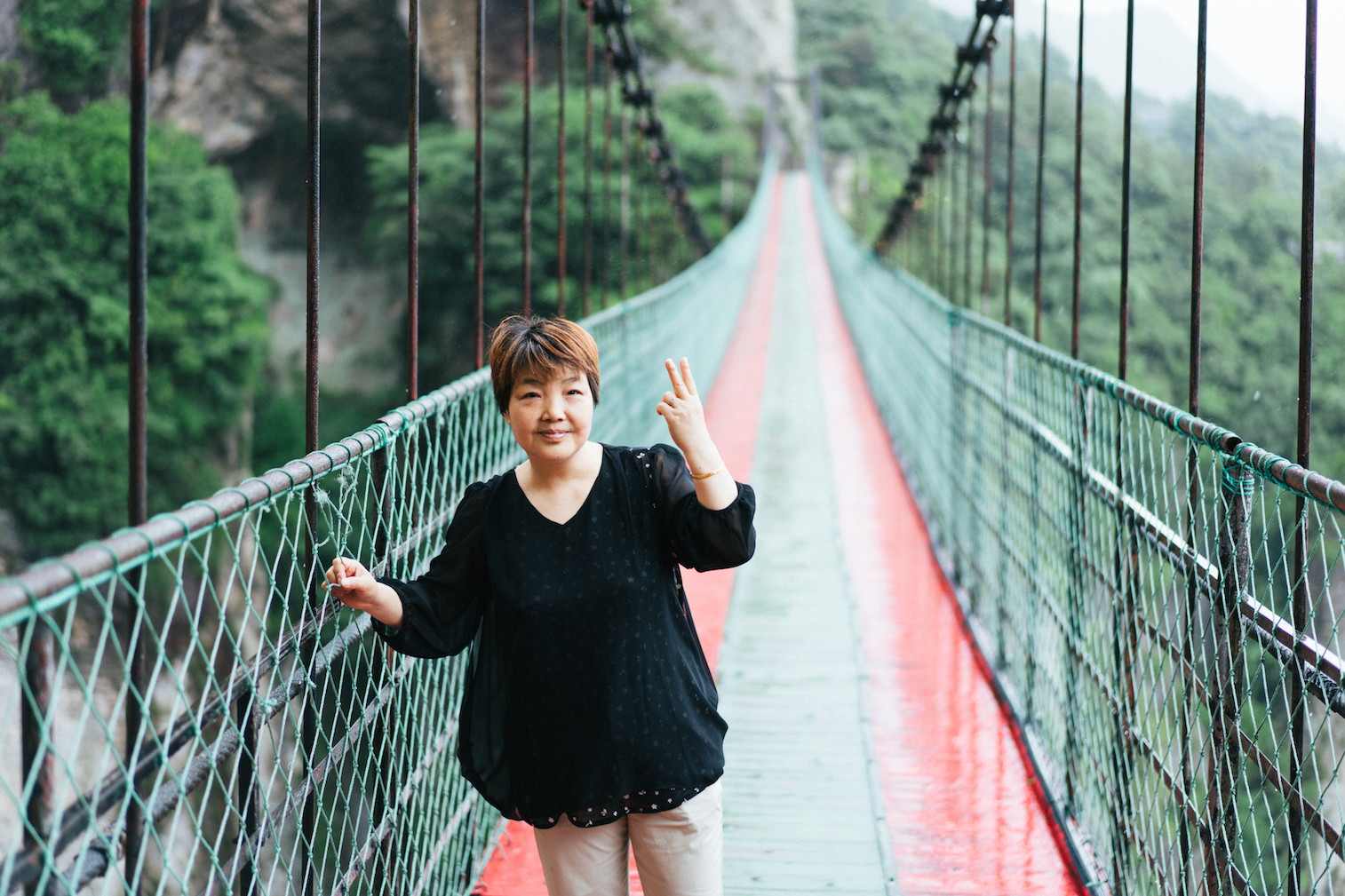 Mom on the chain bridge.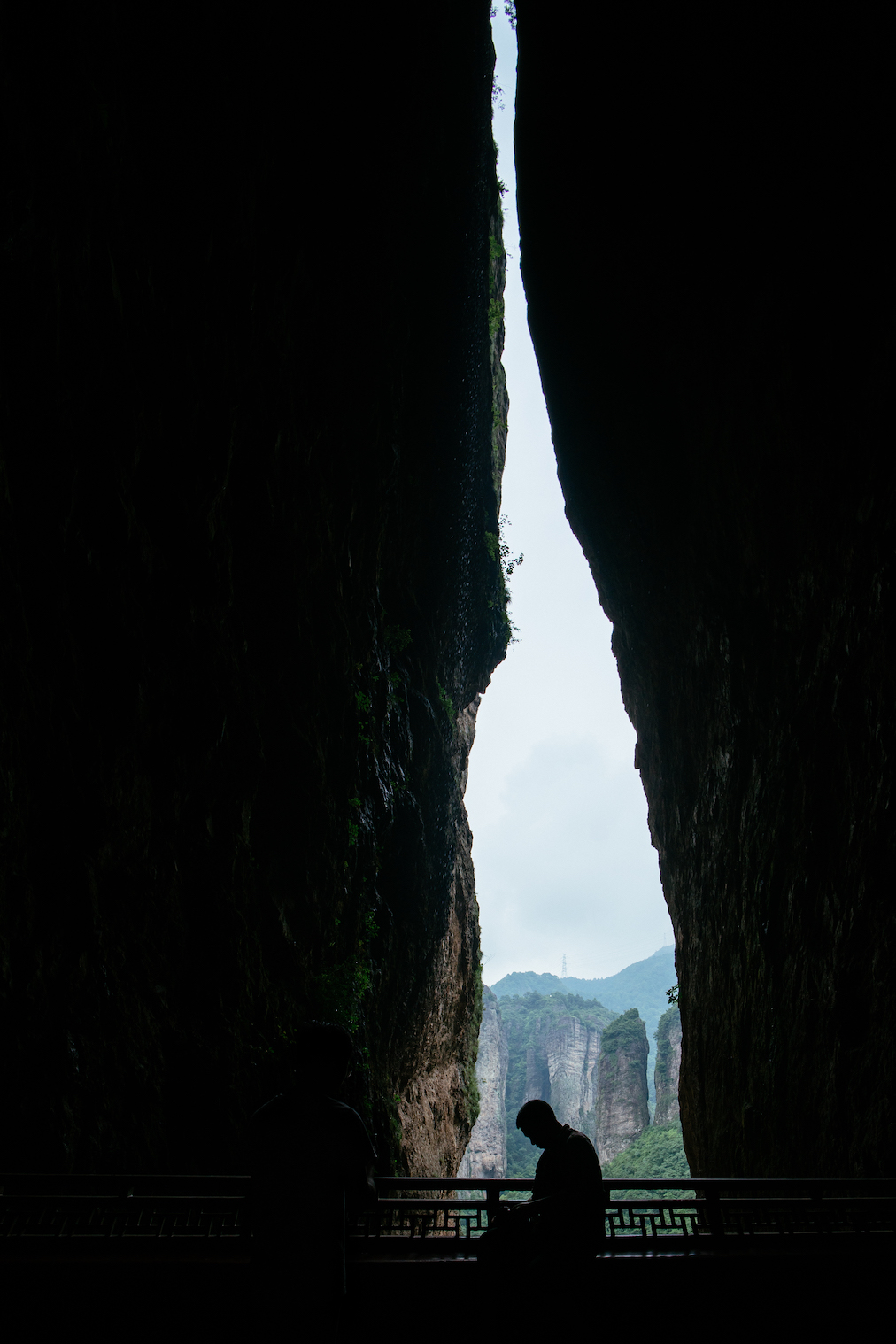 Inside the Guanyin cave. The Guanyin cave is inside a fracture of a mountain. The cave is 113 m high and 76 m deep. The temple built inside, in year 1106, has nine floors.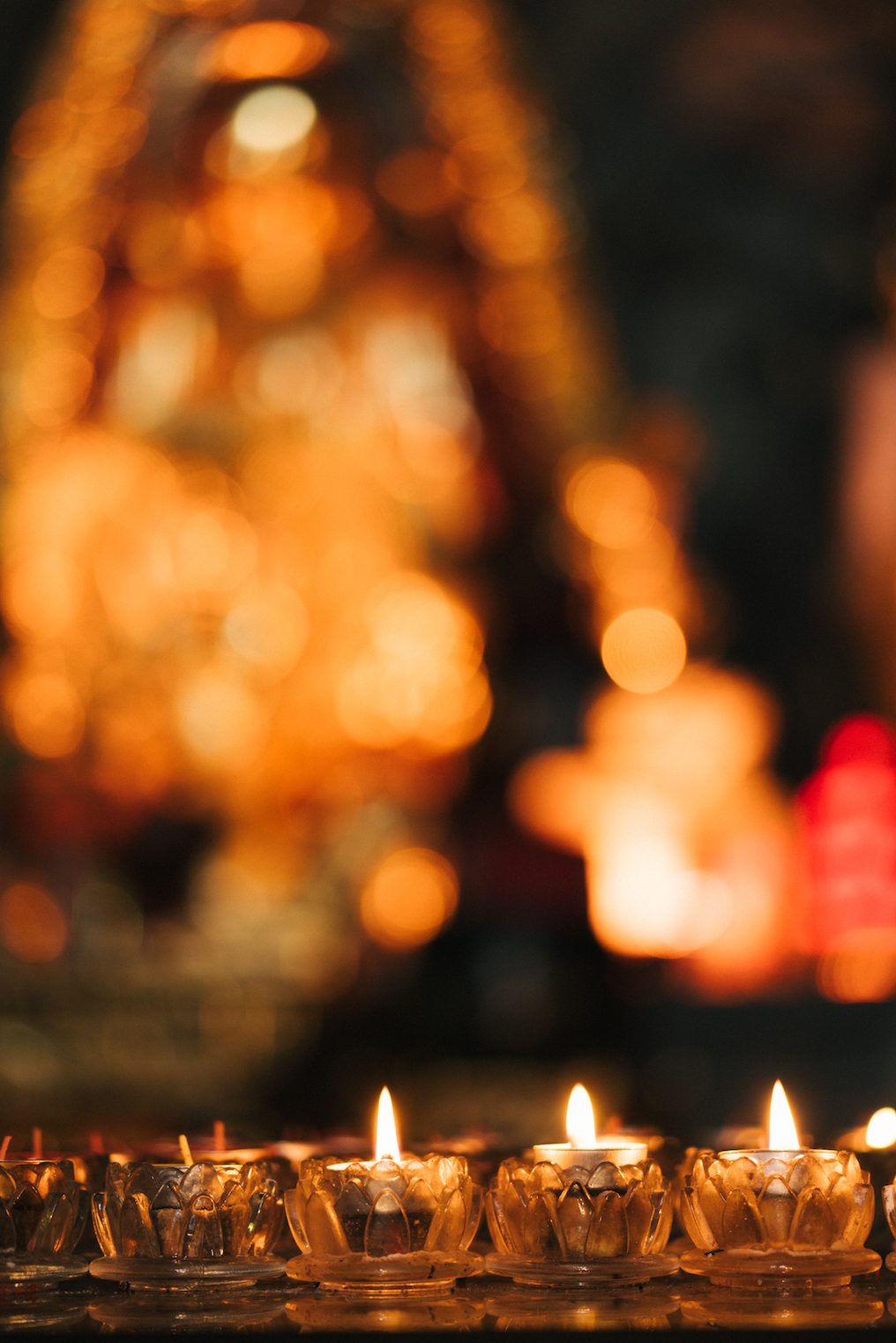 Candles in front of the Guanyin statue in the cave.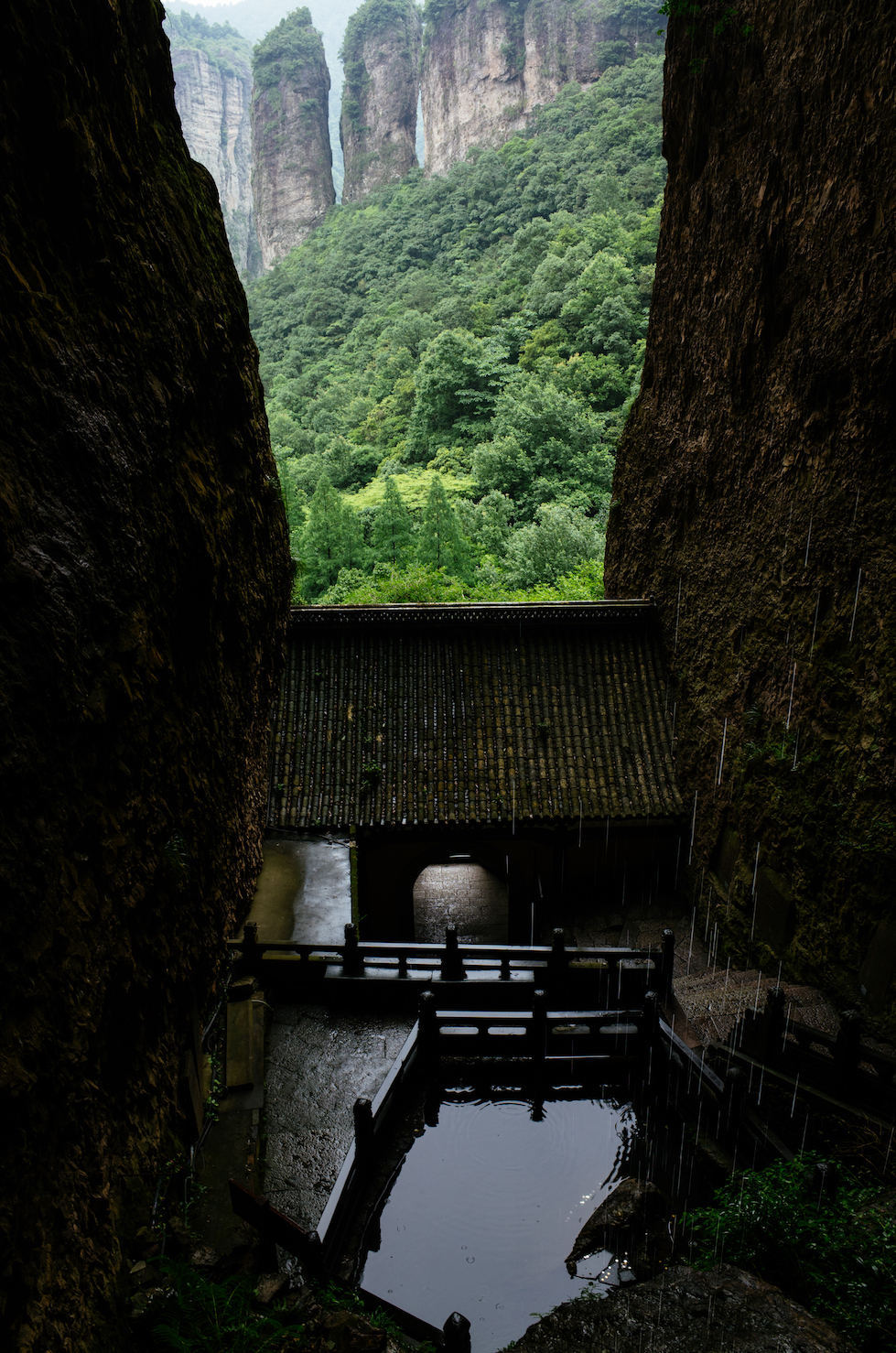 View from inside the Guanyin cave.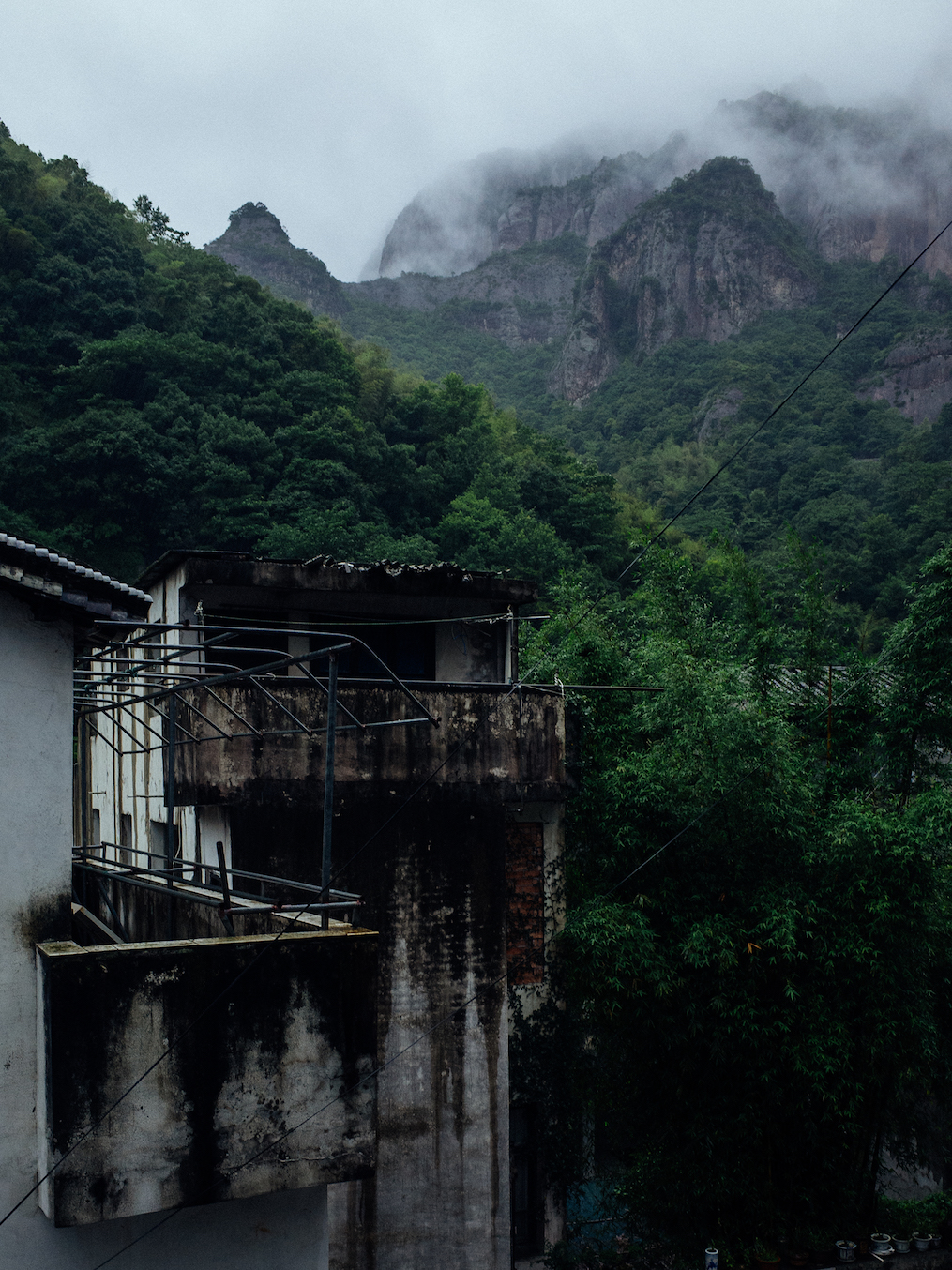 View from our hotel balcony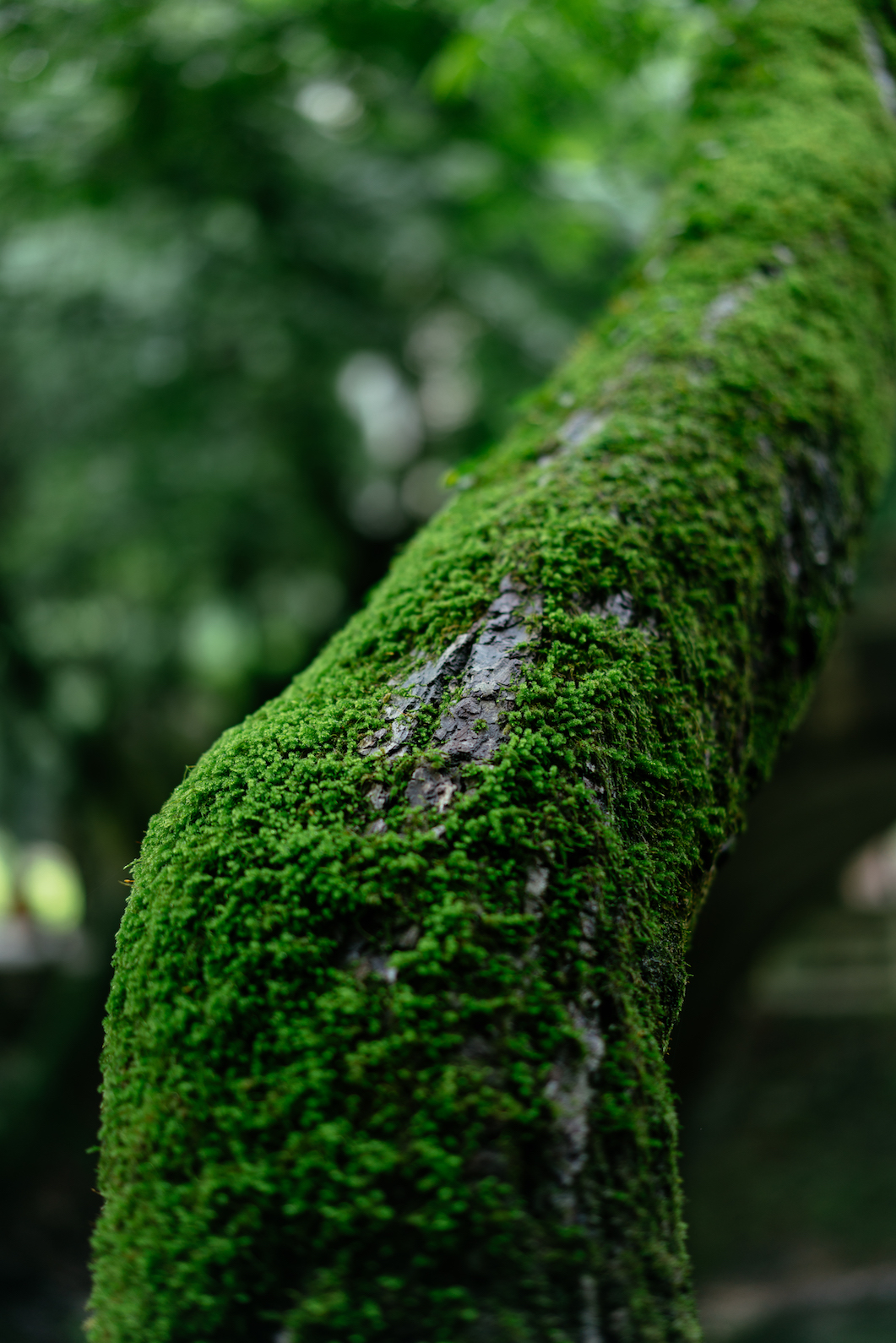 Moss on a tree branch.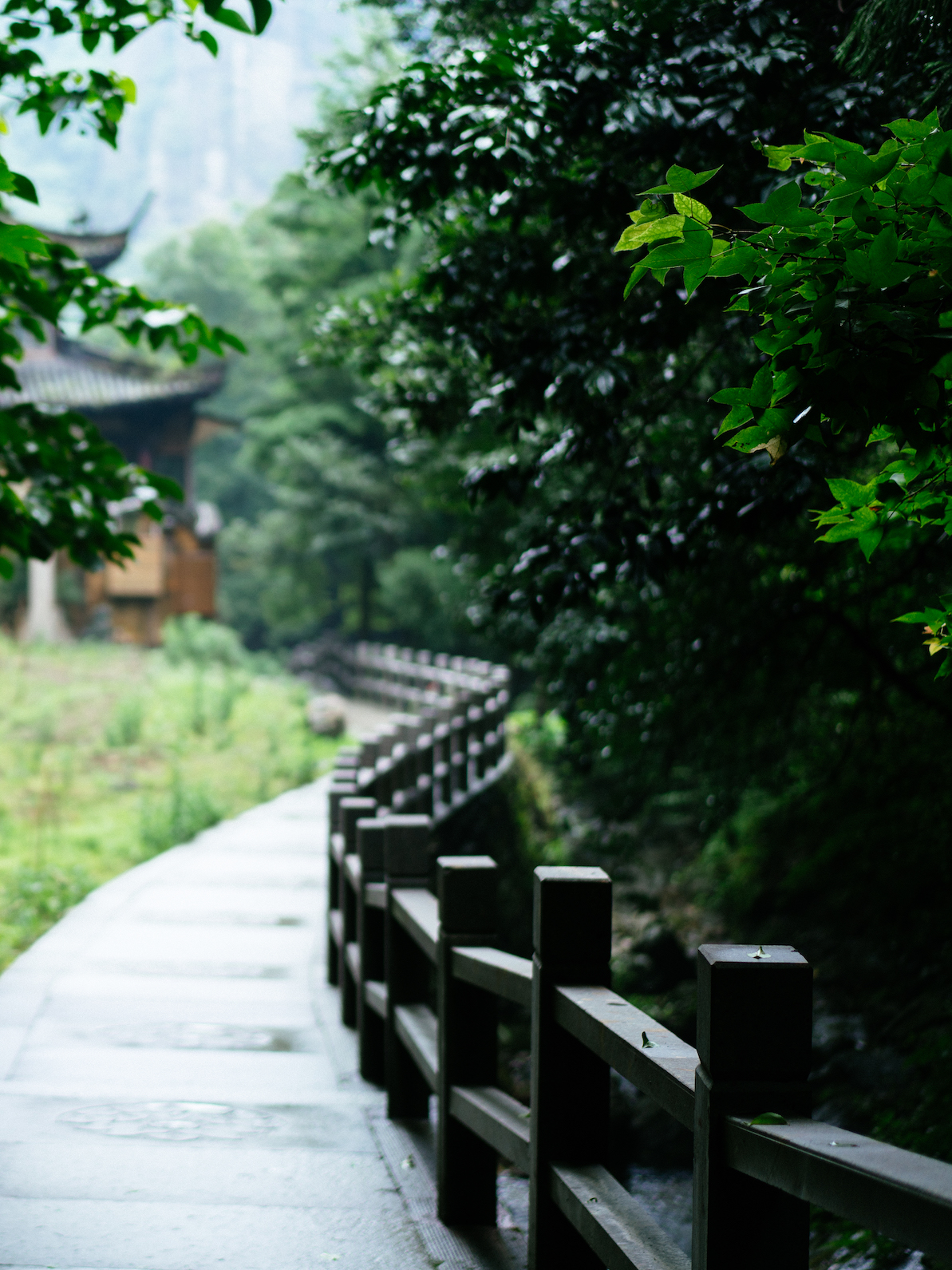 A trail in the Lingfeng park.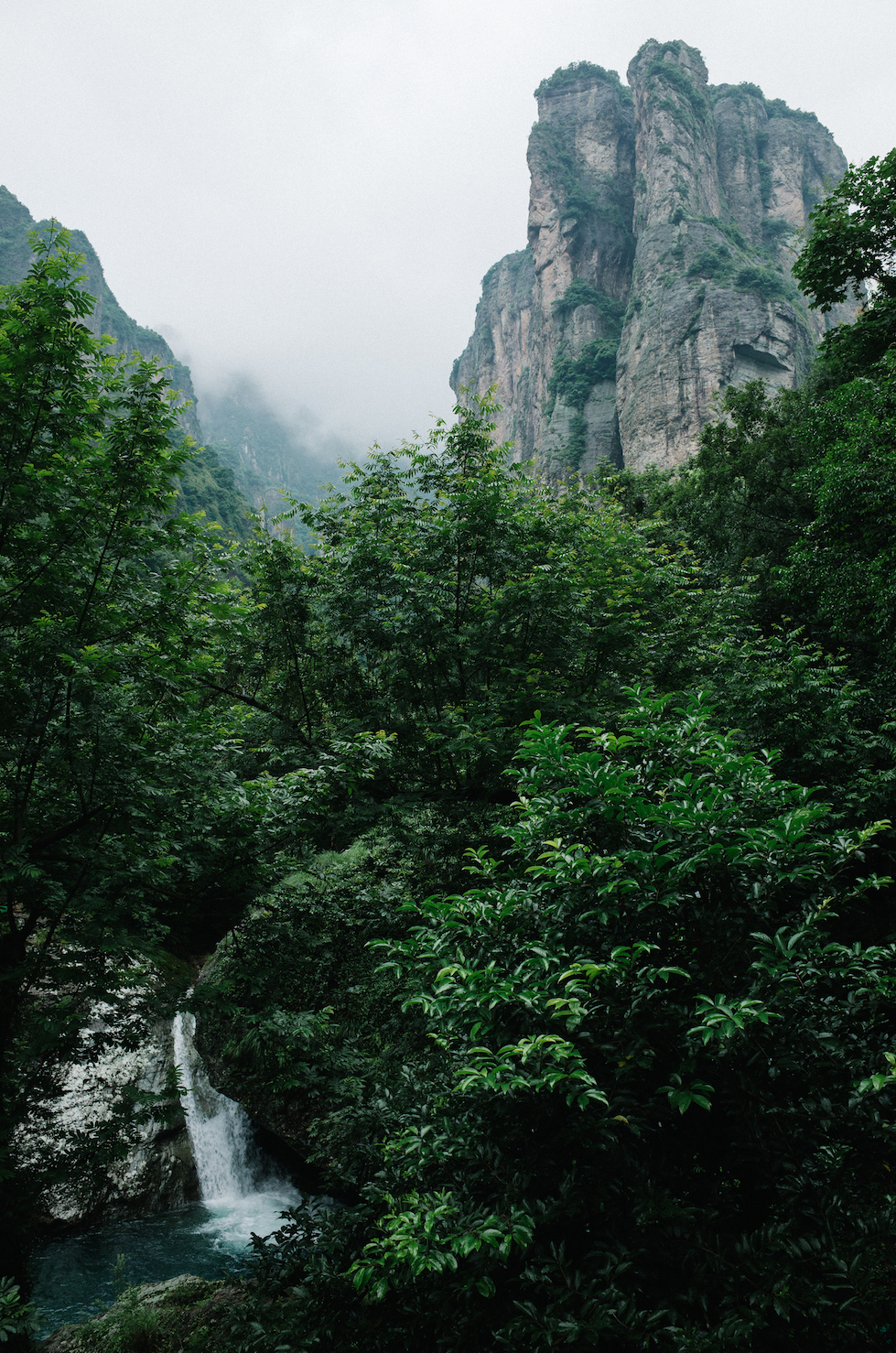 My favorate shot of this trip. A combination of everything in Yandang, mountains, falls, forests…