Tibet, 2019
This summer, we went on a second field trip to Tibet. We landed in Nyingchi instead of Lhasa and started there. Nyingchi is 600 m lower than Lhasa, and this really helped a lot. At 3000 m, the altitude effect was not as strong and everybody could deal with that eazily. This year we were also very careful with what we ate. Because the air pressure is lower in high elevation areas like Tibet, water boils way below 100 degrees C in unpressurized containers. Hot pot was banned the from day one on the plateau, because we believe that it was the hot pot party that got everybody sick last year. It worked indeed, and everybody was in good shape during the trip.
Our team was smaller this year, with only four people. We rented two Toyota Land Cruisers and two local drivers, as we did last year. Nyingchi was rainy and wet, but it actually helped because otherwise it would be very dry with rediculously high UV.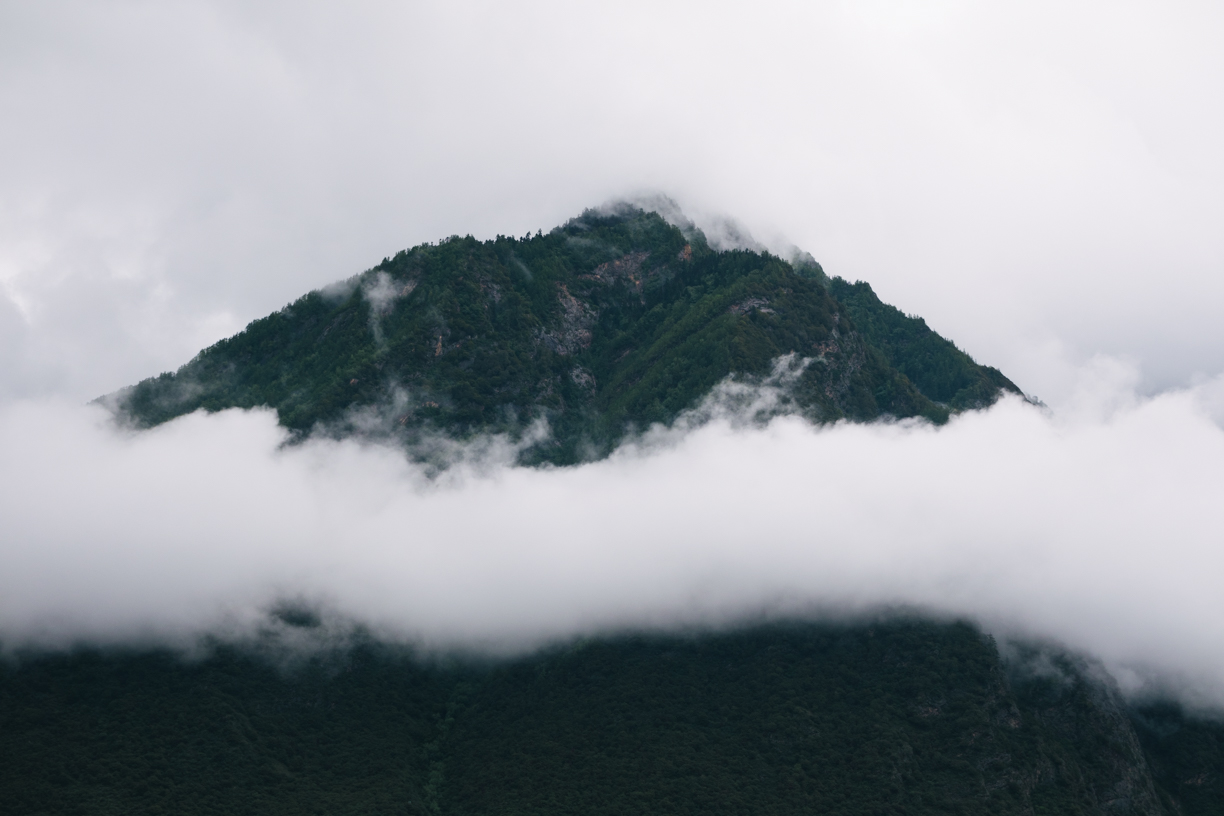 Mountains in the clould? Mist?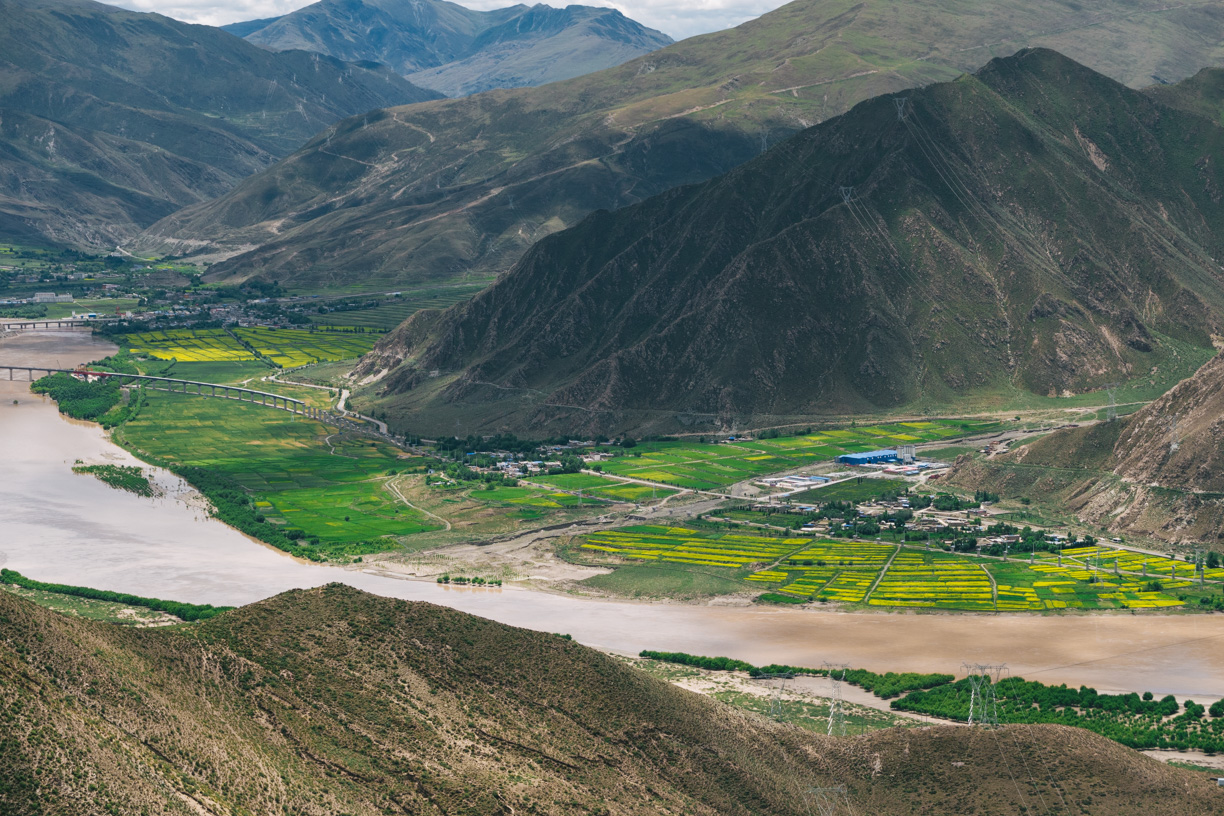 Highland barley and rape flower farmlands in fluvial deltas.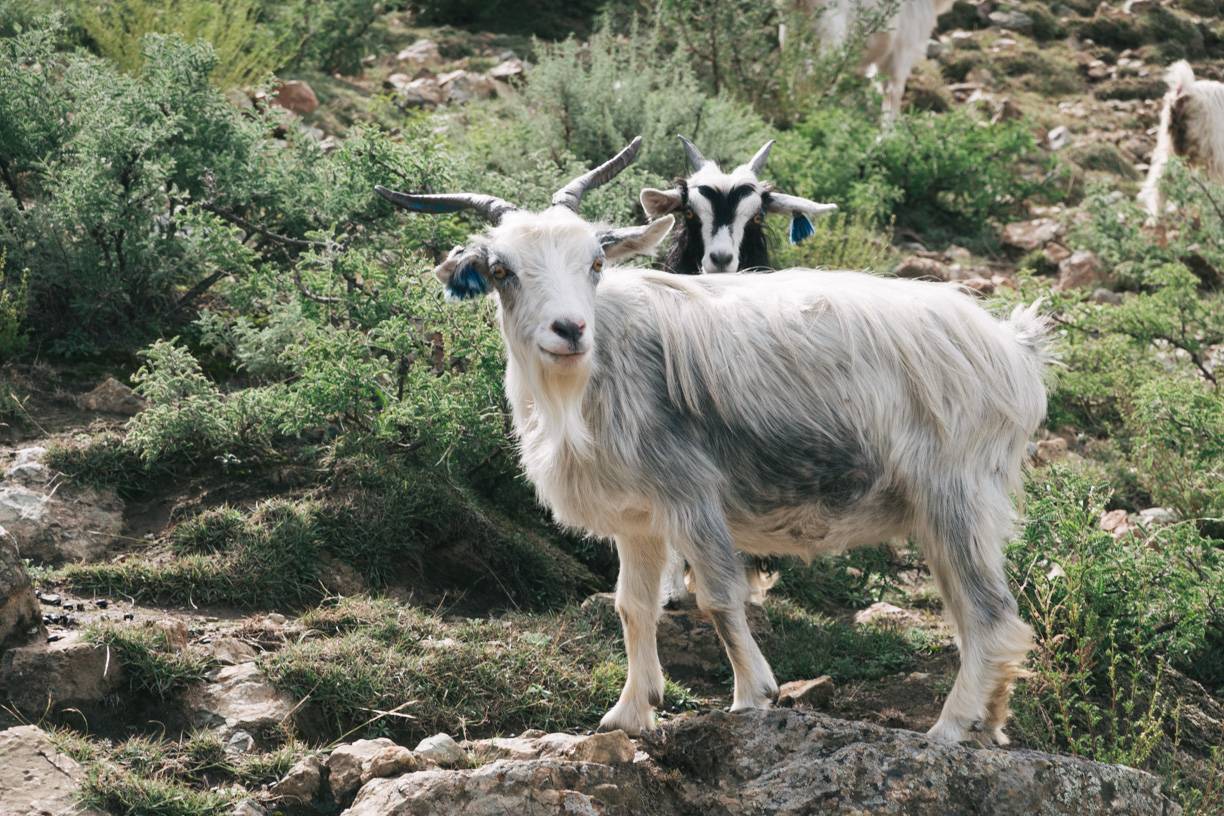 Goats!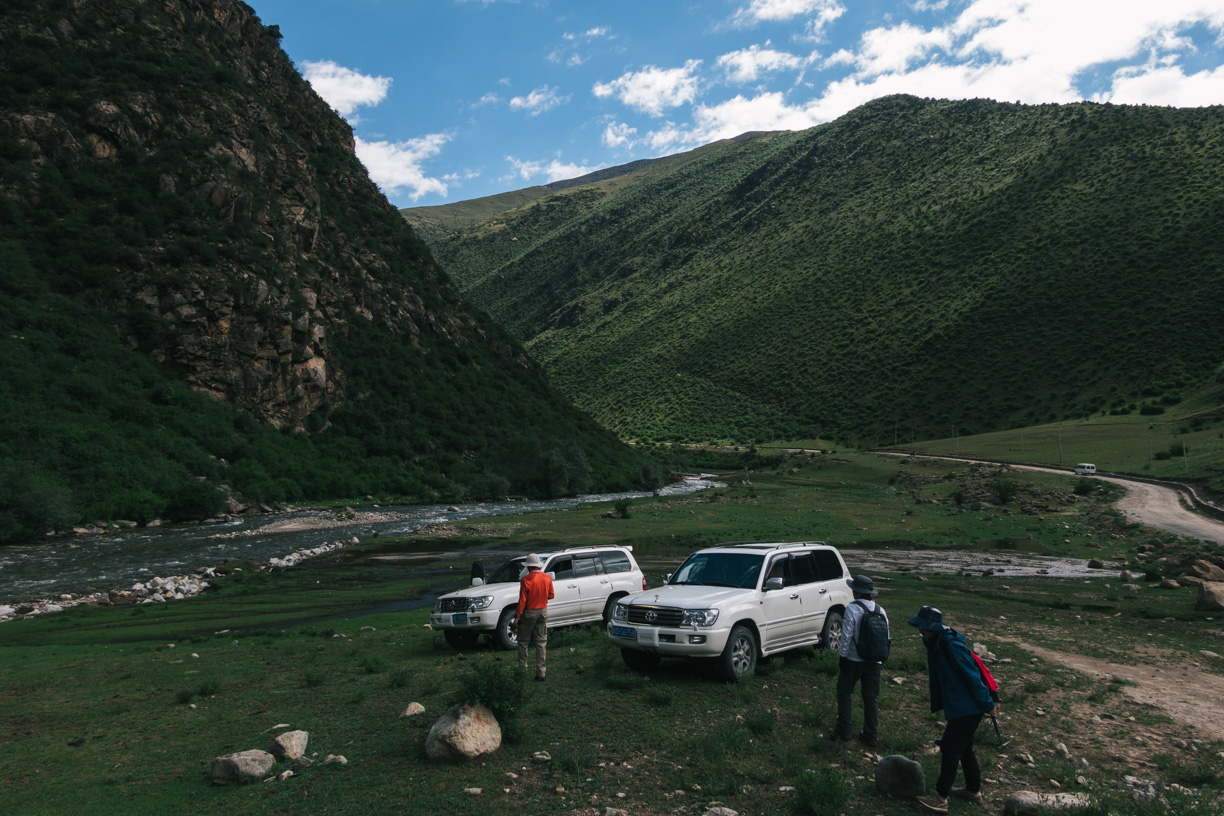 Time for picnic!.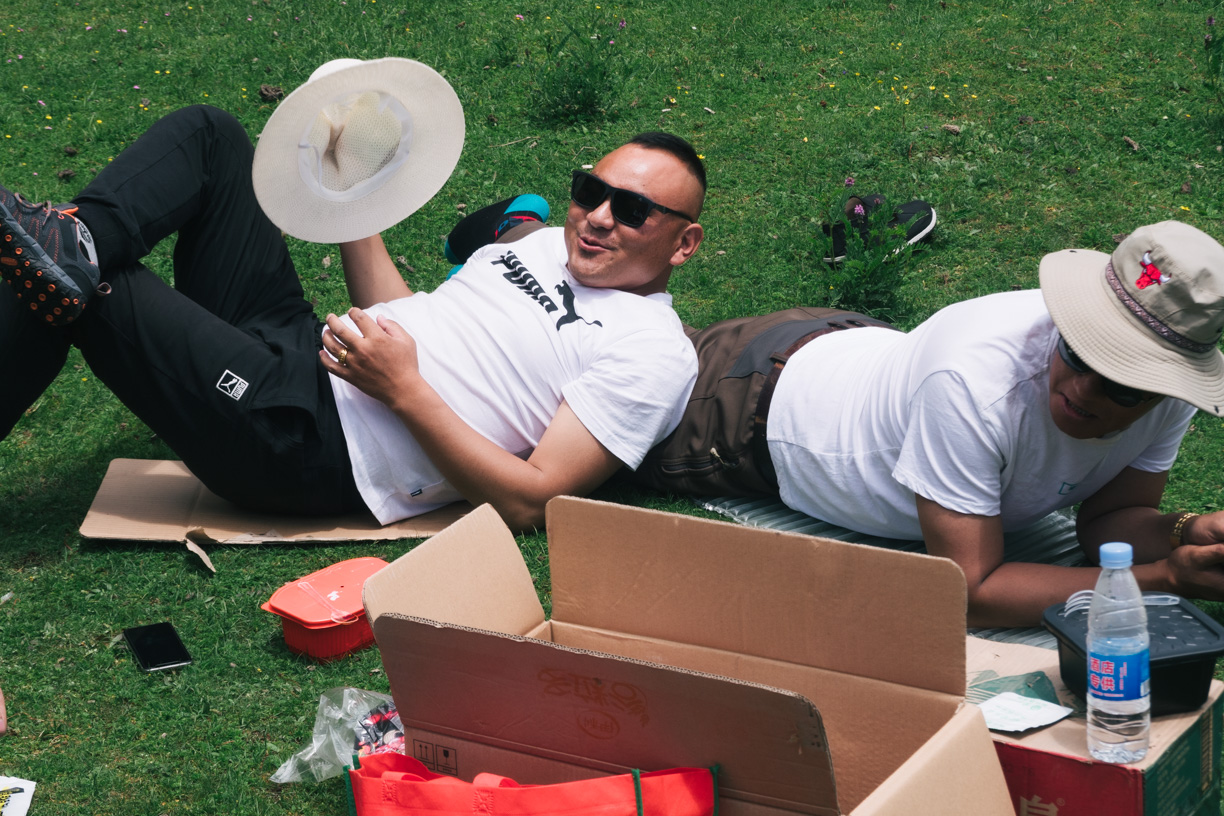 Our local drivers, waiting for lunch.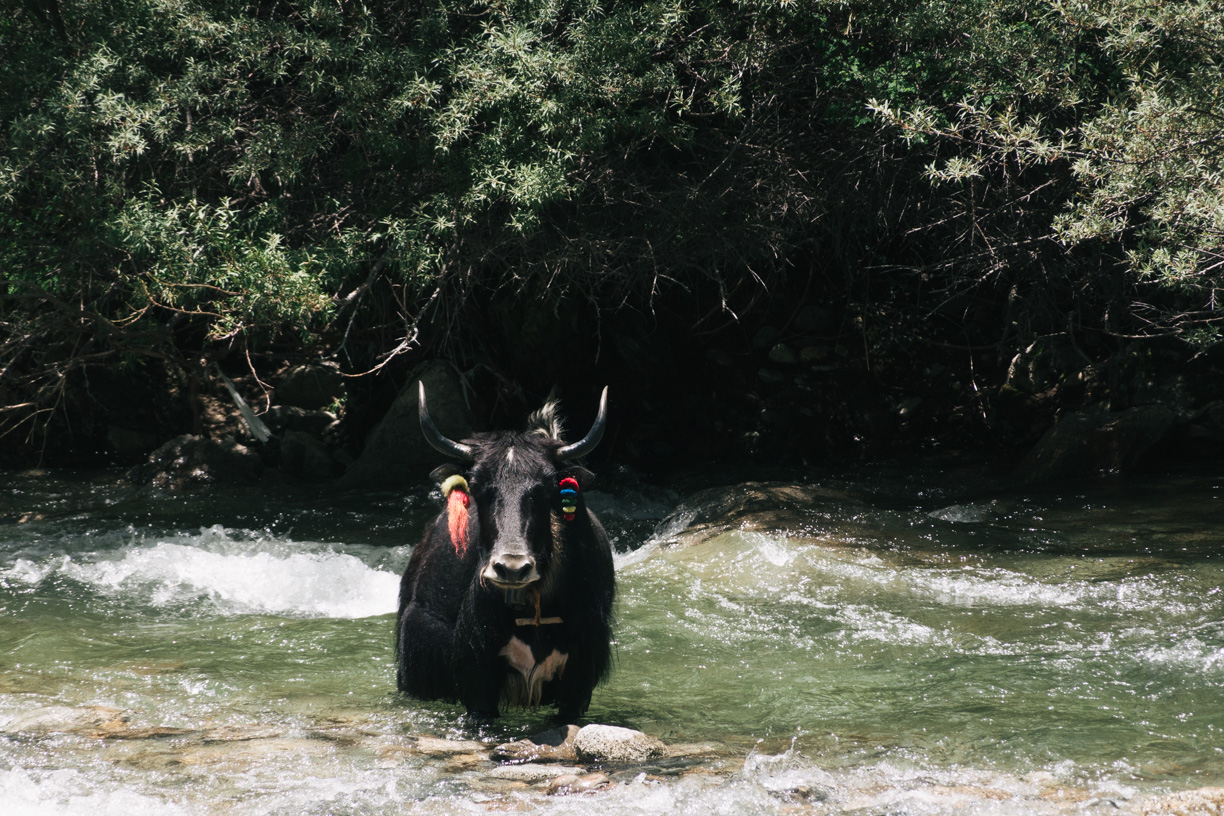 A yak! They look strong and scary, but they are actually very timid and never come close to us.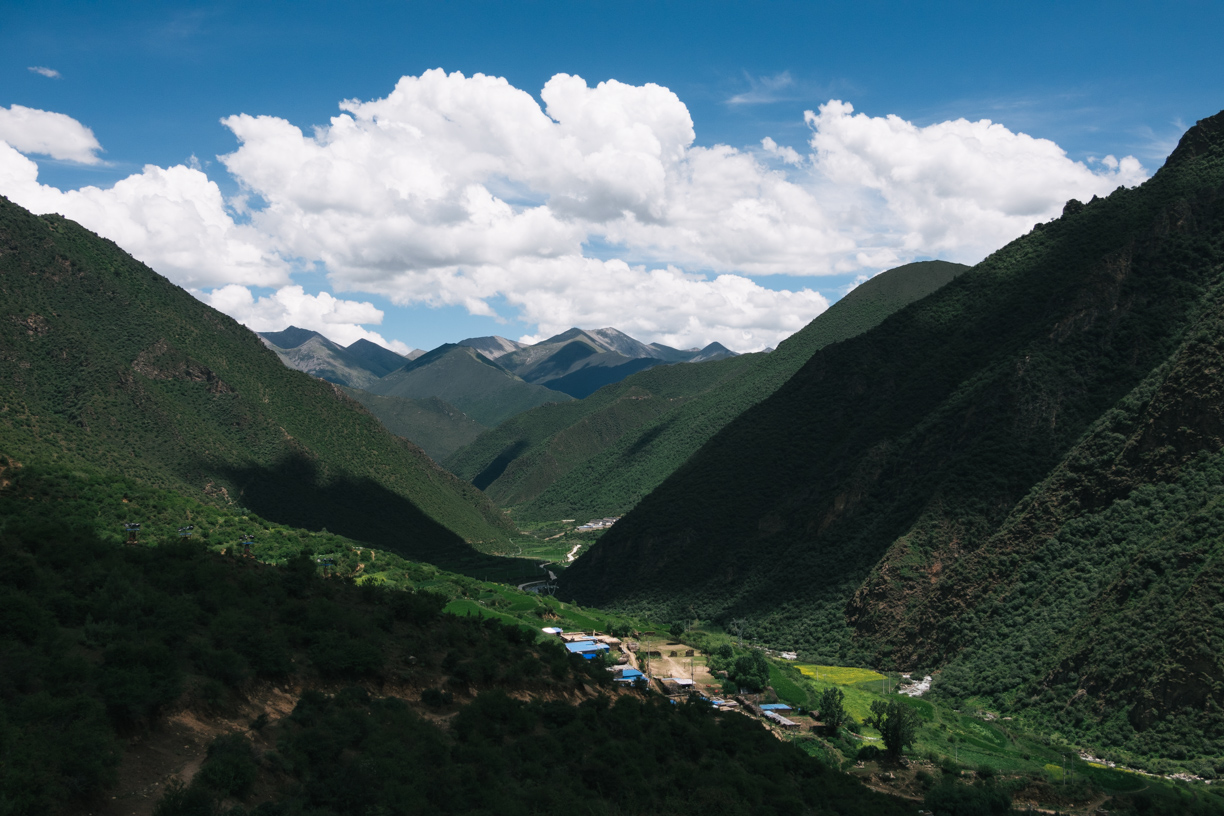 Village in a valley. The weather was getting dry.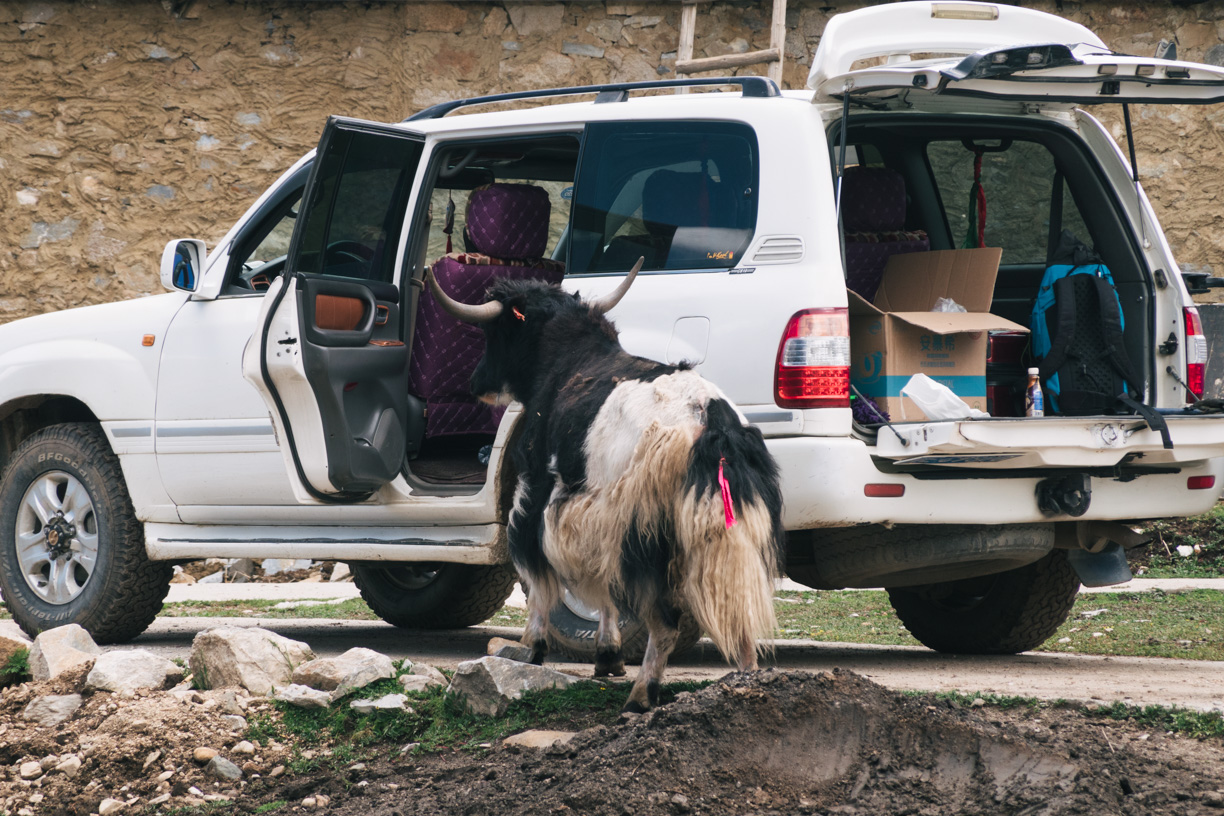 "Food???"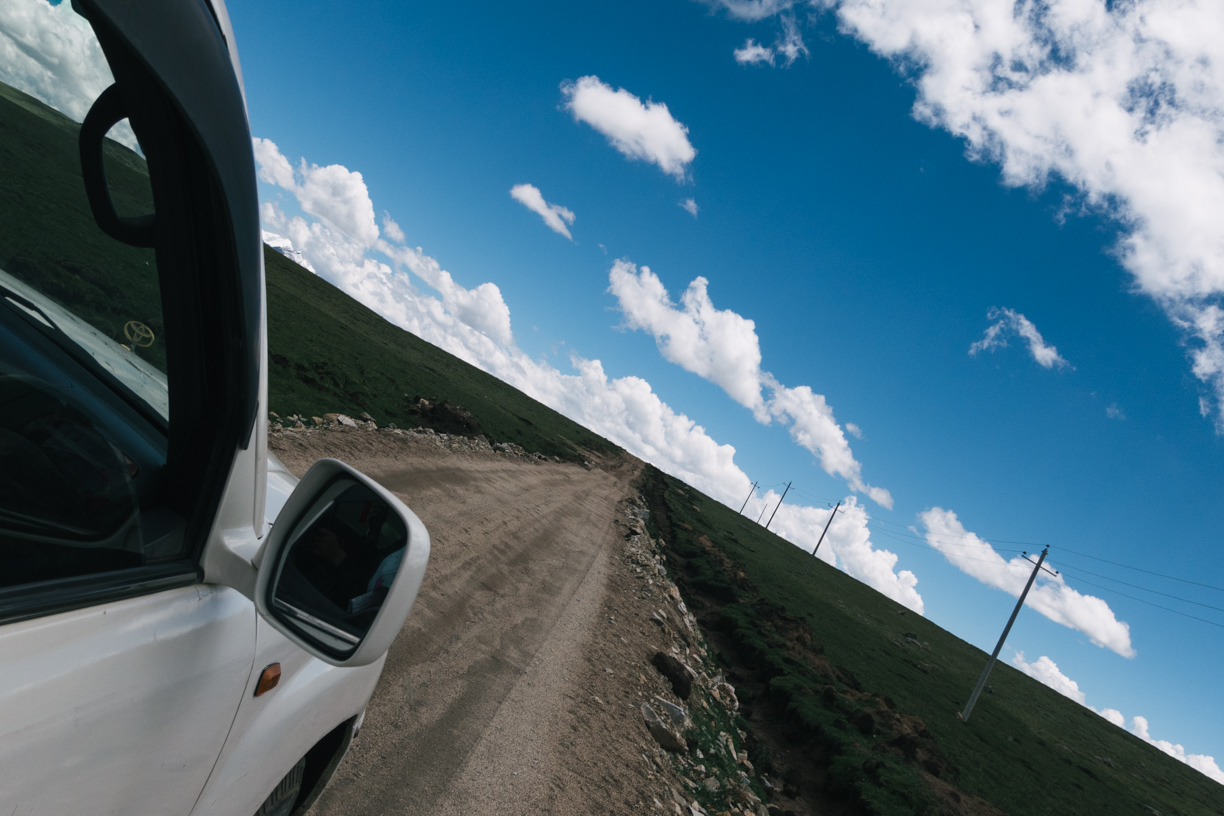 Driving at 4700 m.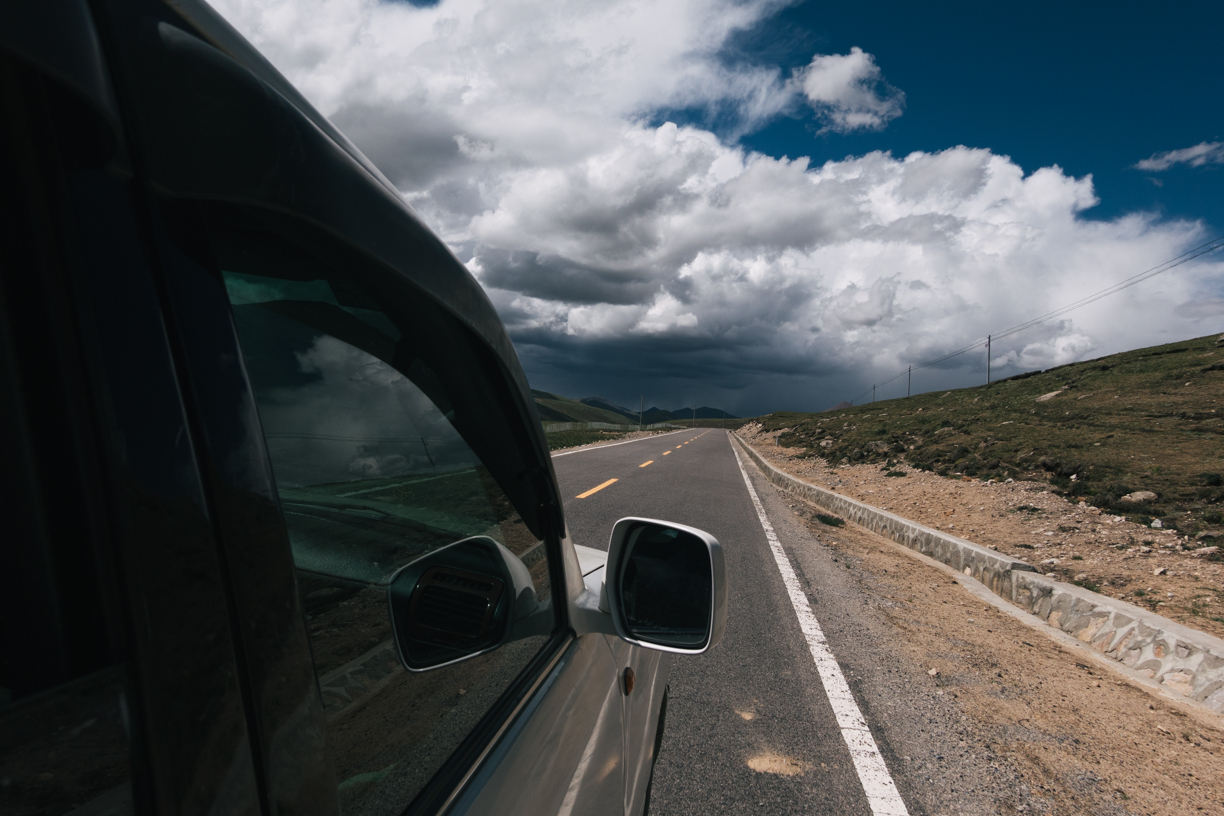 Storm ahead.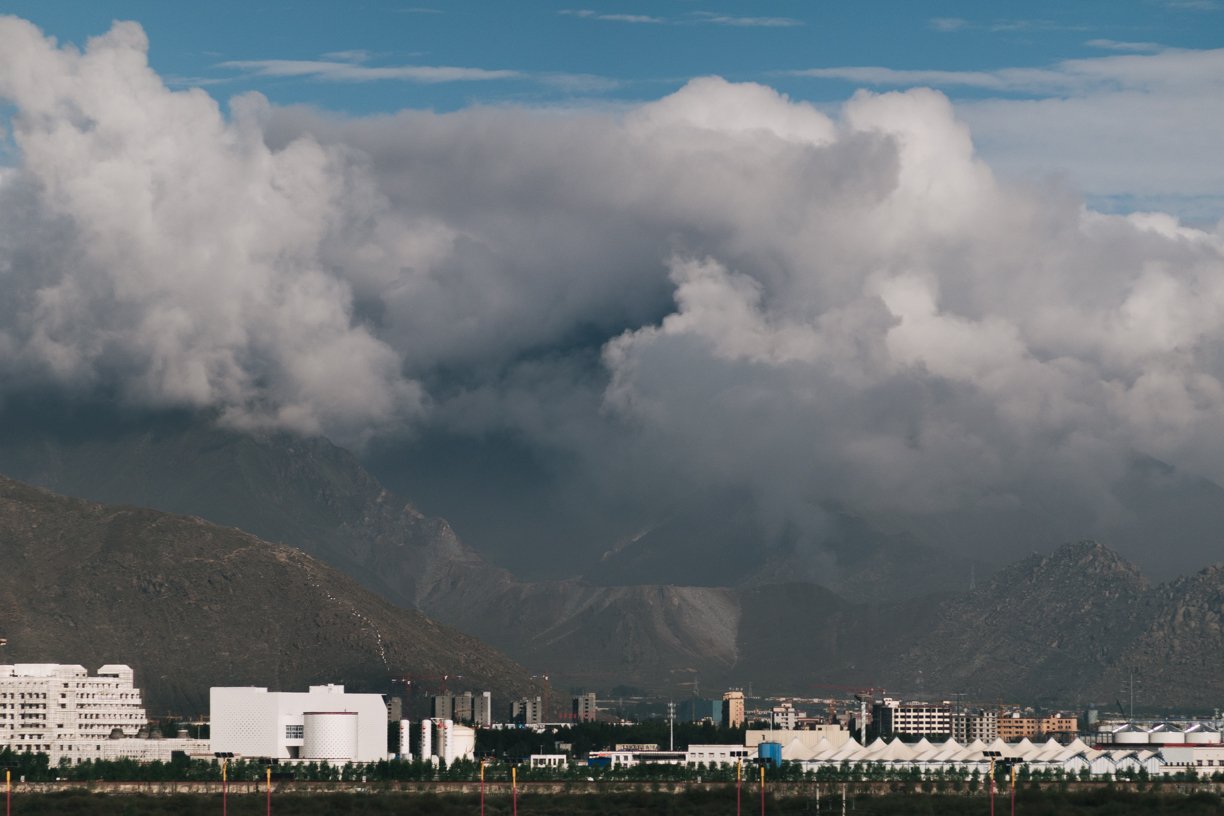 One morning in Lhasa.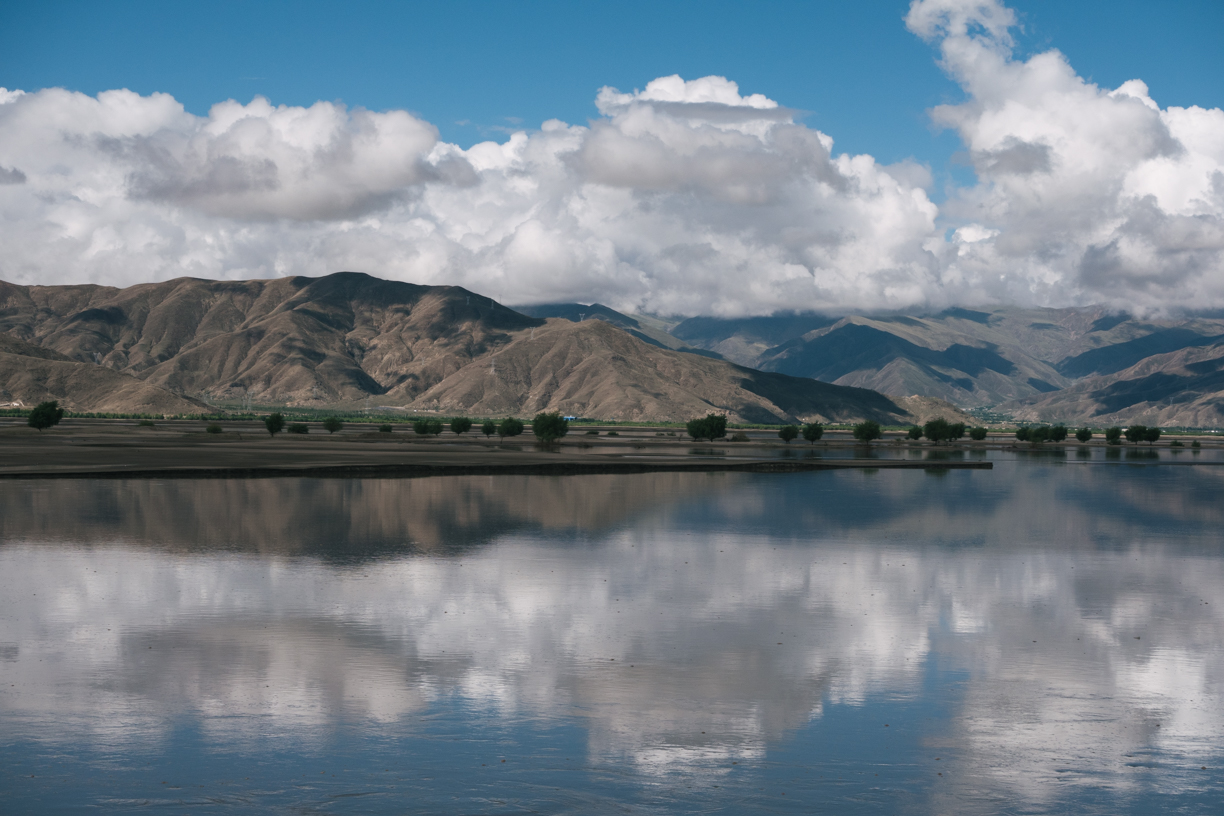 Reflections in Yalung Zangbo River. I took this picture when Xu and the students were collecting rocks on the other side of the road by the river.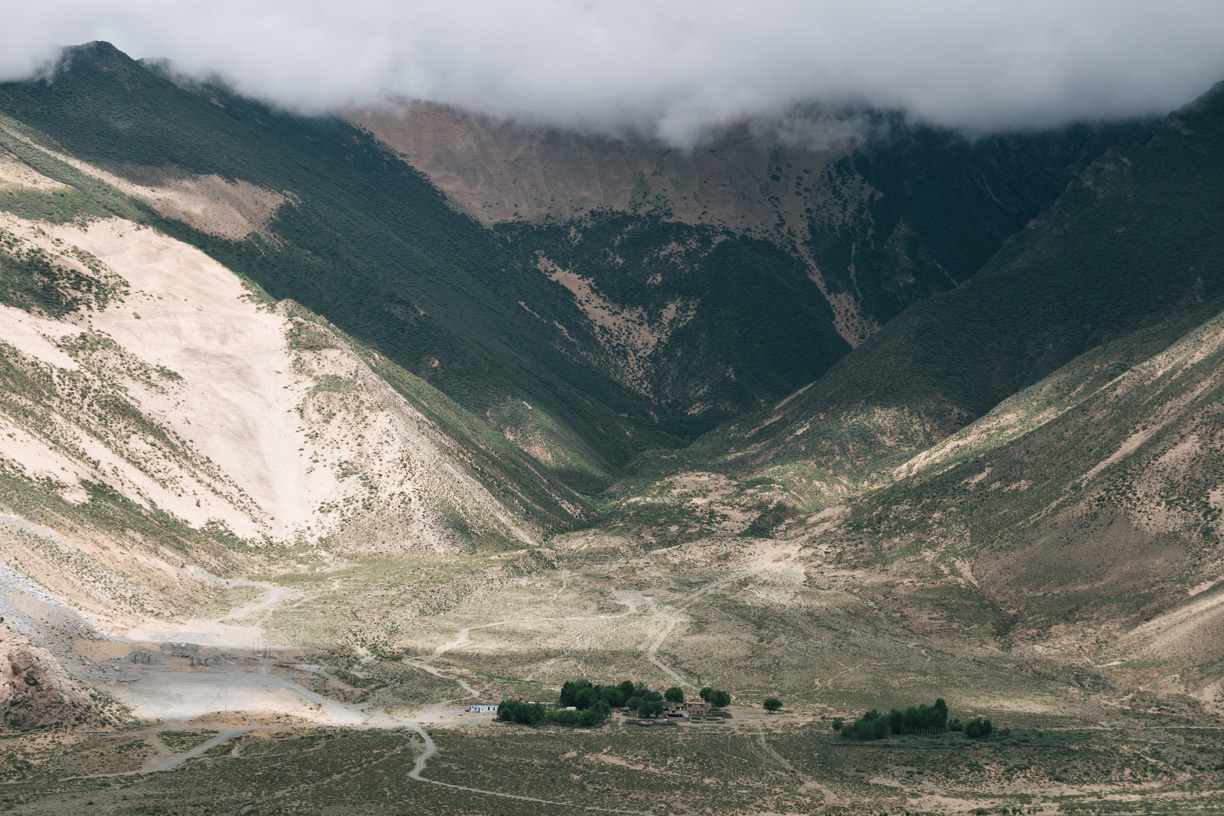 Light and shadow in a valley. There is a lot of sand accumulating on the slope of the mountains. At the bottom of the valley there are a few houses and some trees. Look like an oasis in the dry mountains.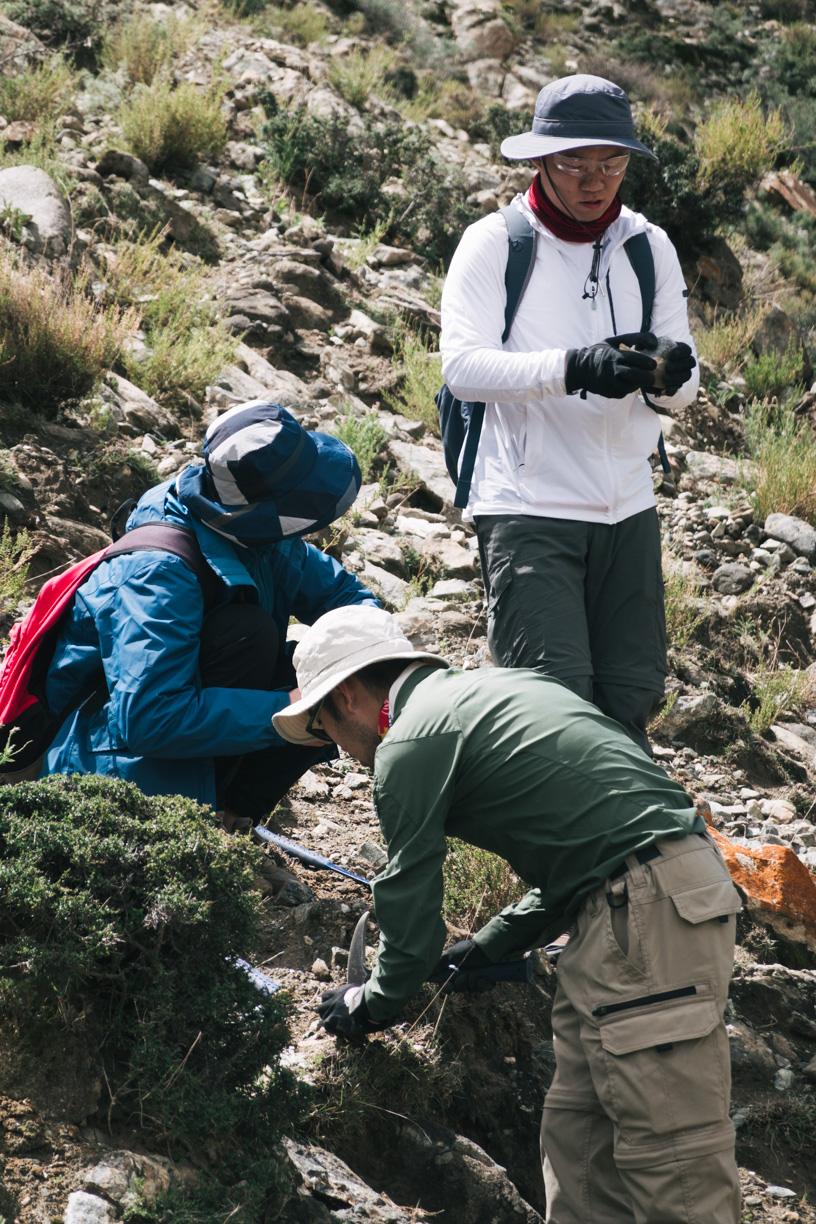 Xu and the students were collecting samples from a skarn outcrop.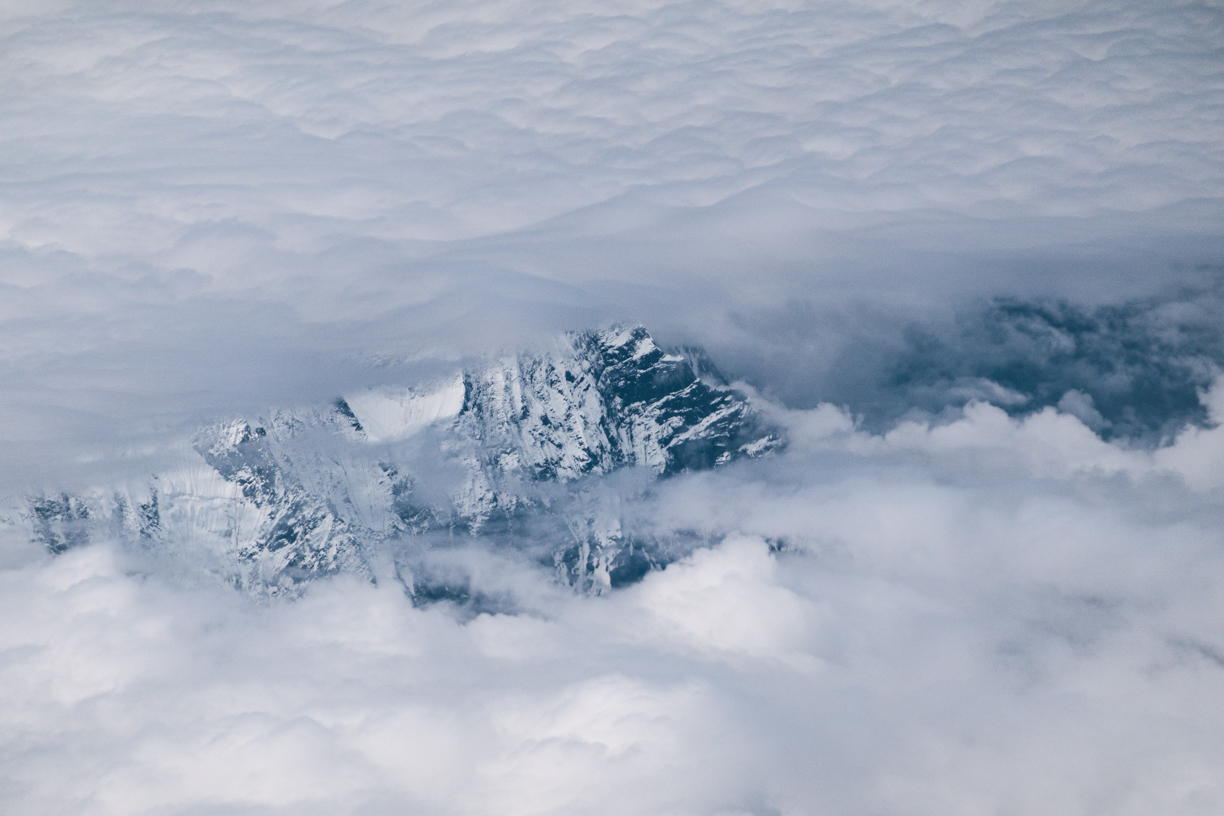 A shot taken through the plane window. Snow peaks hiding behind the cloud.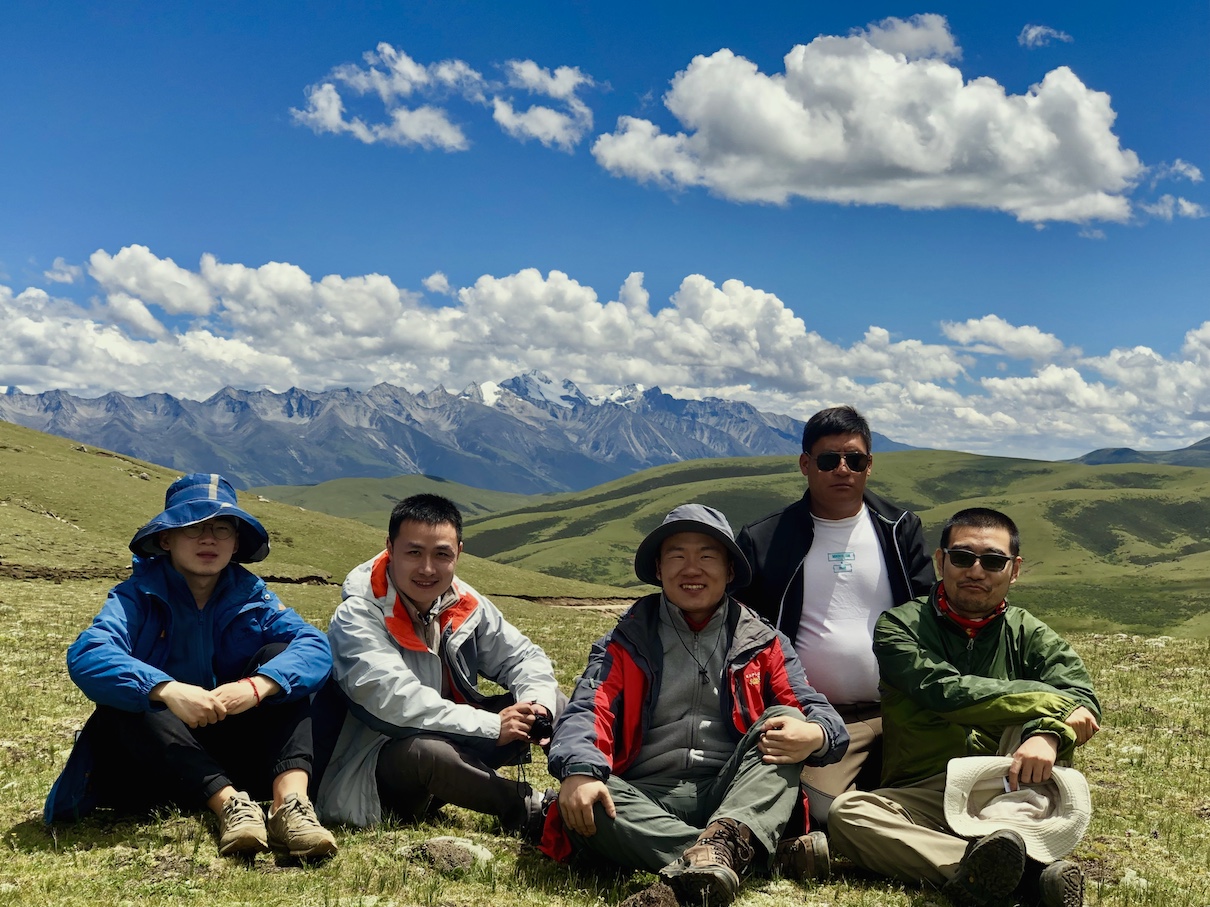 Our team!